Email List Building Tips
All well established and savvy online business owners know just how important email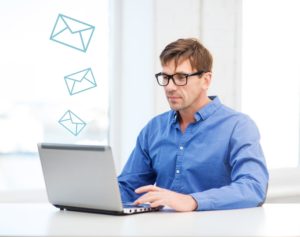 list building is. If you have an online business, building your email list should be at the top of your 'to-do' list every single day. Without a list you are without a business. You cannot have a successful online business without an email list building strategy.
As soon as you start an online business you will hear the words, "The money is in the list". So what is your email list? Your email list is the collection of potential and actual customers who have voluntarily given you their email address and the permission to send them emails about your products and services. If you send emails without permission, it becomes spamming. And if you get a reputation online for being a spammer, your online business will not last very long.
There are several ways that have been proven to be very effective email list building strategies.
3 Proven Email List Building Tips 
Article Marketing
Our first email list builder is article marketing. This is when you write articles and submit them to online article directories. These articles need to be no longer than 300 to 400 words and they need to be keyword rich. Your resource box needs to include your name and a link to your website.  When a reader goes to your website after reading your article, ensure that you have an email opt-in box prominently positioned at the top of the home page so that the reader can request more information from you.
Blogs and Forums
Another proven email list building technique is to join and post to blogs and forums that are dedicated to a topic that relates to the products and services that you sell. You must be careful not to post blatant advertisements on these sites. You will need to post 3 to 5 times each and every week to these sites and your signature tag on your posts needs to be your name and a link to your website.
Paid Advertising 
Paid advertising is the quickest email list building strategy, but obviously the most expensive. There are many different ways to pay for traffic to visit your squeeze pages and landing pages. Pay Per Click (PPC) campaigns are very effective tools for list building. When using PPC advertising you only pay when somebody clicks on your ad.
Another cost effective way to use paid advertising to build your list is to advertise in Ezines that relate to the products and services that you sell. Ezine advertising is very targeted and cost effective. The people who will see your advertisement are the very people who are most likely to buy the products or services that you sell and to join your opt-in list. You can usually get an advertisement in an Ezine for $30 or less.
Email List Building Made Easy 
As your online business and email database grows, you will need to automate the process as it will become impossible to manage your database. Reliable email list building software can handle many more emails than you could ever process manually. The industry leader is AWeber. It allows you to get on with running your business while it manages your email marketing 24 hours a day, 7 days a week. For easy step-by-step tutorials and more email list building tips, check out the official AWeber website.