Is Email Marketing For Business Still Effective?
Email marketing for business can be a highly effective marketing technique in reaching new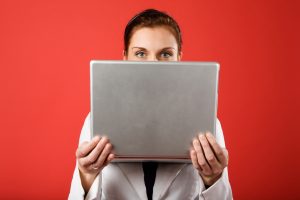 prospects and current customers. With email marketing, you can easily promote your products and services to a large audience in a timely, effective and cost-efficient manner. Not to mention, it strengthens relationships with your customers and helps increase brand awareness.
But if you send marketing emails to customers in the wrong way it can be viewed as spam. And that is one of the biggest problems on the internet today. If your emails are seen as spam, it damages your reputation and your business. It can also result in your email address being added to email spam block lists that will prevent delivery of your emails altogether. So, how do you ensure that your email marketing for business is seen as legitimate and professional?
How Professional Marketers Start Email Marketing For Business
Professional  marketers, for the most part, obtain a prospect's email address by way of an opt-in form, which can be found on their websites and landing pages. Basically, it is a form in which the user has the option to sign up to receive newsletters and commercial emails in exchange for a free eBook, coupon, or some other information.
Differences Between Opt-In Email Marketing And Spamming 
Opt-in email marketing for business is a commercial email sent to users who have signed up and agreed to receive it. Spam, on the other hand, is an email sent to a user for commercial uses, without the recipient's consent or permission.
Spammers Versus ISPs
As the battle between internet service providers and spammers rages on, it has become more difficult for online marketers to get into the inboxes of their audience. Today, nearly two in every eight commercial email messages do not make it to the user's inbox. These unsent commercial emails are either blocked altogether or improperly averted to the spam folder.
How To Send Emails For Business The Right Way
Thankfully, there are a lot of ways to substantially improve your chances of reaching your audience through emails. Here are some effective techniques that can prevent your emails from being blocked as a spam.
1. Choose Your Words Carefully
One of the easiest and most effective ways to avoid your email being blocked as spam is to carefully choose the words you are going to use in the subject line of your email. Spam filters will consider your email as spam when you use spam trigger words.
2. Use Opt-In Forms
Email marketing for business is only effective if you have permission from the consumer or recipient to send newsletters or commercial emails to their inbox. Using opt-in forms where the user actually inserts their email address themselves proves that the person is interested in using the services and products you are offering. Plus, your email campaign company will have a digital record of this opt-in should you get on a spam block list and need to prove that you had permission.
3. Send Quality Content
Only send your audience relevant and high quality content. Try to send insightful content that is helpful to them. Irrelevant and annoying email messages can encourage the user to hit the report spam button in their email account.
4. Contact Information
Don't forget to include your contact details in your business emails. By the way, this is a regulation that every marketer should follow, as stated by the US Can-Spam Act.
5. Unsubscribe Method
The US Can-Spam Act also dictates that all marketing emails to customers on email lists need to have an easy and obvious way to unsubscribe from that list.
Email Marketing For Business: Free Trial 
There is no question that, when done correctly, sending marketing emails to customers will deliver results. Email marketing is measurable because you can easily see which of your messages are getting opened and clicked, and you can use that information to create better emails in the future. It's also targeted because you're sending marketing emails to people who are highly interested in your business and have asked for you to send them more information. AWeber is one of the leading providers of easy to use and powerful email marketing tools like autoresponders, email newsletters and opt-in form generators. Get a free trail for email marketing for business at the Official AWeber Website.