Does Email Marketing For Small Businesses Achieve Anything?
Email marketing for small businesses can often seem like a chore rather than an effective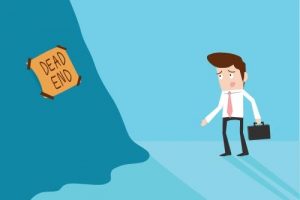 marketing tool. But, while some business owners may view their inbox as a depository of spam, there are prospects out there who want to receive emails from businesses that can provide products or services that can make their life easier or more enjoyable.
Does your business have customers who are waiting to hear from you? Does your business provide your customers with real value? The basic element needed to get these types of customers is trust. When your customers trust you they will reward you with their loyalty. Email marketing for small businesses is one of the most cost effective and results driven strategies yet so many businesses get it wrong. Here are 5 ways to make your email marketing campaigns a hit rather than a dead end.
 5 Ways Email Marketing For Small Businesses Can Be More Effective
1. Don't Be A Spammer
Don't send out marketing emails to prospects if you don't have their permission. When a prospect has willingly given you their permission to send them emails, the promotional emails such as newsletters, catalogs and product offers will go through. This permission is gained by the prospect providing you with their email address via an opt-in form on your website or landing page that clearly explains what you are going to send them. But before a prospect will even consider giving you their email address you need to be able to get their trust. 
2. Be Honest
Getting the trust of your clientele shouldn't be so hard especially if you do have a legitimate business. Email marketing for small businesses fails when you promise one thing but deliver another. Getting your customers trust should be based upon your expertise. People rely on other people who know what they are talking about. If you ask people to opt-in to your email list because you can help them save money on their household insurance but you only send them information about taking a new pension policy, you will lose their trust and they will unsubscribe from your list very quickly.
FREE REPORT: Write emails that get opened (& how often to send them)

3. Provide Value
Show your clients that you know what you are talking about. Provide them with helpful hints and guidelines that relate to your industry, market, products or services. Don't just send emails that are trying to sell them something all the time. Talk about how to install a roof if your into hardware products or provide articles on insurance settlements if you're a settlement lawyer. You don't have to be a big corporation to make use of an opt-in list. If your customers see you as someone who knows what they are doing and saying, they will trust you quickly and be more inclined to buy from you. Remember that customers buy when they want to buy, not when you want to sell.
4. Guarantees and Testimonials
People buy with emotion and justify their decision with logic. When you eliminate risk from the buying process, it makes it easier for your prospects to make a decision. Your email marketing provides you with the opportunity to talk about the guarantee you provide on your products or testimonials about your service received from satisfied customers.  Also, the more satisfied customers you get, the bigger probability there is that they will recommend you. Generally, people will trust someone they know, when that someone recommends you then you're onto a winner. They will go to your website, insert their email into your opt-in box and be given a chance to experience what the others have experienced from you, so make sure to be consistent in the service you provide.
5. Allow People To Unsubscribe 
Give the subscribers on your email database an escape hatch. Show them that you're not there to trap them. Keep a clean list that enables them to unsubscribe anytime they want by having an unsubscribe button on every email you send. Many people are wary that they may be stuck for life and would have to abandon their email accounts when they get pestered with spam. Remember that when you get the trust of your subscribers don't lose that trust. If you do anything with their email addresses, like sell them or give them out, you will lose a lot of existing and  potential subscribers.
Email Marketing For Small Businesses Doesn't Have To Be Hard
Creating an email marketing campaign allows you to communicate with existing customers and cross sell your products and services to new ones. Email marketing is effective because you're sending messages to people who are interested in your business and want to receive more information from you. AWeber is generally acknowledged as the best marketing software for small businesses, You can quickly import your existing customer database, it's simple to integrate with your website and everything you need to know about how to do email marketing is explained, step-by-step. Take a free trail at the Official AWeber Website and see how email marketing for small businesses can be made easy and effective.