How Do You Find New Customers Online?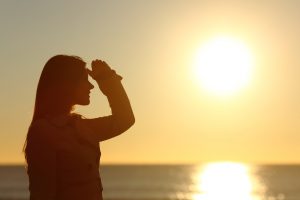 For any internet business to grow, it has to find new customers online. There's a big potential marketplace on the internet, but it's also competitive. There are probably hundreds, if not thousands, of other websites selling products and services that are similar to yours.
It's not only about knowing how to get customers to your website, but getting them stay on your website and then getting them to want to find out more about your business and your products or services.
You have to show your prospective customers that you are a genuine person who understands their wants and desires and can help them get those wants and desires. Here are 7 ways on how to find new customers and increase sales.
7 Ways To Find New Customers Online
1. Know Your Keywords
Your business can't appeal to everyone. When you're clear on which new customers you want to target, think about the words that they would type into a search engine to find solutions to the problems that your products and services can solve for them. Make sure that these words, or keywords, are used on your website content, blog and articles etc. Don't go for keywords that are too broad (for example, 'weight loss') as you'll get lost in the competition. Instead, go for something more focused (for example, 'weight loss for women over 40'). Using a free keyword planner tool, like Market Samurai to help you find those gold nugget opportunities that exist in your marketplace.
2. Check Out Forums In Your Niche
Type the name of your niche followed by the word 'forums' into Google or your favorite search engine. The results will give a list of online forums where the focus is on your niche. You can find new customers online in these forums by offering solutions to the problems that people are talking about in these forums. But don't turn up and start selling. Not only will it turn people off, you may get banned from the forum altogether. Show up to serve. Take the time to make yourself known and show that you have a passion for what you do. This process takes time and effort, but that's why some online businesses find clients online and some don't.
3. Start A Facebook Group
Facebook groups are an excellent place to find new customers online. Simply by creating a Facebook group, you will be viewed as an authority in your field. Take the information, questions, concerns and content posted on your group by your members and use it to create products and services that will automatically have a built-in customer base. Also join other groups in your industry, and constantly provide valuable information and help in those groups. The more value you provide, the more that people will check out your Facebook group, website and products.
Free Checklist & Report: How To Profit With Facebook Groups

4. Capture Emails
When somebody comes to your website for the first time, it's very unlikely that they will want to buy from you there and then. They don't know you and they don't know if your products or services will help them. You have to demonstrate to your prospective customers that you understand their wants and desires. The best way to do this is via email. Email marketing helps you to build a relationship with a new prospect so that they come to know, like and trust you. To encourage somebody to give you their email address, offer them something of value for free (see point #5 below).
5. Give Away Something For Free (And Keep Providing Value)
Give your prospects something of value for free in exchange for their email address. This could be a report, ebook, video tutorial, email series, audio file – as long as it provides value. Ideally, you want to give away something where your new prospect can't believe you just gave that away. This will do more than just make them happy – it will have them sharing it with others. Also, they'll judge the value of your products based on what you give away for free. But even if someone does take advantage of your free giveaway and signs up to your list, it's still no guarantee that they'll become a customer. Keep proving value in your emails to them and even though they don't become a customer, they may recommend you to somebody else.
6. Advertise 
Don't look at advertising as a expense that has to be endured. It's an investment in your business. The beauty of advertising online is that you can precisely position your messages directly to your target audience. And you don't have to spend a fortune doing it. There are many different ways that you can advertise your business online. Just make sure that you set yourself a budget and you clearly communicate the benefits of your product or service to your target audience.
Don't try and sell something directly from your ad. You need to get your prospects to know and trust you before they'll buy from you. Use your ad to link to a lead capture page. On that lead capture page offer something of value for free in exchange for a person's email address (see point #5 above). Once you have their email, follow up with a series of emails, explaining the benefits of our product.
7. Don't Forget Your Existing Customers
Many internet businesses make the mistake of putting all their efforts in only trying to find new customers online. But don't forget your existing customers. It costs 6 to 7 times more to get a new customer than keep an existing one and, on average, 20% of your customers will be responsible for 80% of your sales. When somebody has purchased a product from you, use your email marketing automation tools to put them onto a new list – your customer list for that product. Now you can offer them 'insider information', special deals and more. Personalize the promotions instead of lumping everyone onto one list. We all love to feel special and everyone loves a bargain. Special deals will help your subscribers with both.
How To Find Potential Customers Online Before Your Competitors
The online market is crowded and super-competitive. You need a competitive advantage to get potential customers to your website that is quick and cost effective. Getting visitors is one thing but getting visitors who are genuinely interested in your products or services is another. To find out how to get customers to your website this Free Traffic Mini Course will show you how to find new customers online in a unique and effective way that your competitors probably don't even know exists.