Top 7 Places To Find Royalty Free Images For Blogs And Websites
If you are looking for royalty free images for blogs and websites there are a few things you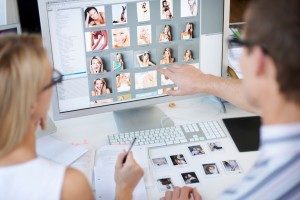 need to remember. When you take something from Google Image Search and use it without checking who it belongs to and asking for permission, you're breaching copyright. Most of the time, you'll need to purchase a license to use the photograph or graphics.
However, there are a number of places where you can freely use images without any copyright issues or any charges. But how do you find them? Check out these top 7 websites where you can find royalty free images for blogs and websites.
Top 7 Places To Find Free Images For Blogs And Websites
1. Google Images (Click Here)
As I mentioned above, you have to be careful when using images directly from Google as a lot of images are copyrighted, so you need to ensure you have the legal rights to use them. At images.google.com type in your search term. When the images are displayed, click on 'Search tools' and then 'usage rights'. You will then see a drop-down list of different usage rights for you to choose the one that is most applicable to your requirements. Do double check the usage rights of any image you want to use by clicking through the Google result to look at the website that first published the image. If you're in any doubt, use one of sources below instead.
2. Flickr (Click Here)
There are literally millions of free blog images on Flickr. You can copy, distribute and display any images you find, so long as you give the image creator credit. Note that some have a noncommercial license which means that you can copy, distribute and display those images, but for noncommercial purposes only. in other words, you could use those types of images in an informational blog post where you are not selling anything.
3. Pixabay (Click Here)
This website is very popular place to find free images for blogs. That is because most of the images from Pixabay can be used without having to credit where the original image came from. Sign-up is free, and you also receive access to a growing number of vectors and art illustrations.
FREE REPORT: How To Write Epic Blog Posts

4. Free Photos Bank (Click Here)
Freephotosbank.com has become a popular resource for photographs on the web. Categories are broken down extensively, and you can even download and use photos without logging into an account.
5. Morgue File (Click Here)
While it may sound like something out of a horror movie, Morguefile.com is actually a great place for free images for blogs and websites. The photographs have all been provided for free, and all the website asks is that you credit the photographer whenever possible.
6. Public Domain Pictures (Click Here)
This website, Publicdomainpictures.net, has over 91,000 free photos for your blog and website. It offers a premium range which are available for a fee.
7. Stock Vault (Click Here)
Stockvault.net provides free stock photography for blogs where photographers, designers and students can share their photographs, graphics and image files with each other for their personal and non-commercial design work.
Create Your Own Royalty Free Images For Blogs And Websites
Even though royalty free images for blogs and websites are great, you do sometimes need to create graphics that are totally unique. This often can mean spending hours trying to learn how to use graphics software like Adobe Photoshop or employing a graphic designer to do it for you. But Graphix Creator is a brand new alternative where anyone can create professional 3D graphics. See for yourself how you can create professional looking and royalty free images for blogs, sales pages and websites in under 2 minutes!