6 Proven Ways To Get Free Traffic To Your Website
Some online marketers claim that the days of driving free traffic to your website are long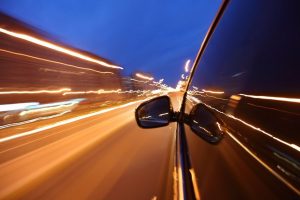 gone. While some methods may no longer be as effective as they once were, there's still plenty of opportunity to get new visitors to your website without paying anything at all.
There are basically two types of traffic, free and paid. Both types will help you generate visitors to your site when done correctly. Let's look at how you can drive free traffic to your website.
How To Get Free Traffic To Your Website
Once you have a website or blog up and running you need to drive traffic to it. This is where a lot of people get a little bit stuck. Your goal when driving any traffic to your website is to aim for high quality sources. Those that are tightly related to your niche. These 6 tactics below will help to improve website traffic that is highly targeted and natural.
1. Boost Your Website's Traffic With Great Content

One simple way to drive traffic to your site is by writing high quality content. Each time you publish a new post or article it will be found by Google's spiders and will be indexed in the search engines. This ranking will help your website get indexed quickly. What this basically means is that each time someone types in a search query in Google, your website is more likely to show up in the rankings. Higher rankings equates to more visitors to your website, which of course is what you want.
Not a great writer? Not to worry, there are still ways you can produce quality content without having to write it from scratch yourself. PLR, or Private Label Rights material is content which is written for the specific purpose of being resold for others to use on their websites and blog.  After you have purchased your related PLR you will still need to rewrite and edit it to a certain extent so that it looks different and sounds as though you wrote it.
2. Answer Questions
Another way to get free traffic to your website is to get into the habit of answering questions on websites like Yahoo Answers, Quora and Ask.  By providing helpful information the person is more likely to follow any links back to your main website. So answer the question but get the reader to follow a link to your site for even more information. These websites can also help you to find out what questions people in your niche have which you can use to create great content for your website. They are both great to use as a resource site and to boost web traffic.
3. Blog Commenting
Leaving comments on related websites can really be a fantastic source of free traffic. Search out high ranking and highly visited sites that are related to your niche. Then make a point of leaving comments on a regular basis. Always leave helpful comments. Don't just leave a one sentence comment such as "Great post, thank you". Add some insights into the topic being discussed. By doing this you may also attract the attention of the blog owner. They may even ask you to write a guest post for their blog. This can really start driving customers to your website.
FREE REPORT: The Most Powerful Free Traffic Strategies That Work Today

4. Forum Posting
This is another excellent way to get free traffic to your website. You want to find forums that are related to your niche and then visit them regularly. Again leave helpful comments and insights. Don't even think about promoting your site at first. Concentrate on getting your name seen by the other members regularly. This way you will get noticed and people will start to click on your signature link back to your site.
5. Video Marketing
Ever since Youtube came along and revolutionized online video publishing, it has been a most effective way of generating free traffic to websites. Yes, video marketing may have been a little bit easier back in 2008, but it's still an effective way of getting traffic to your website for free if you do it right. The basic idea remains the same: upload a video and include a link back to your website. If people like the video, they'll click on the link to learn more. You're not just limited to Youtube either, as there are many video sites with decent traffic these days
6. Social Networking
There's no denying that a successful social networking strategy can bring a steady supply of free traffic to your site. The real trick is knowing which sites to focus on, and what kind of content to post in order to grab the attention of your target audience. Some social sites work best to promote yourself in a professional capacity, while others are better suited to promote websites instead of people. No matter which site you choose to focus on, make sure you're doing your best to deliver real value to your fans and followers. Don't just treat them as numbers ready to be marketed to, but as people whom you're having real discussions with. That's when you can start seeing some real success from social networking.
Mini Course: How To get Online Traffic
Anything you do online is pretty much useless if you you don't know how to direct traffic to your website. It doesn't matter how many pages you create, how much time you spend researching or how much content you write if you never get website traffic. Getting traffic is one thing but getting targeted traffic is another. You need people to to visit your website who are genuinely interested in your products and services. To find out how you can get highly targeted visitors to your website, this Free Traffic Mini Course will help you to solve your website traffic problem so that you find your ideal customers and sales.