3 Ways To Generate Recurring Revenue In Your Business
Wouldn't it be great if all your customers paid you regularly, time and time again? Well, businesses that have recurring sales benefit from this process.
Subscription and recurring revenue are hot topics today, and for good reason. Businesses that generate recurring revenue have more value than businesses without, and the coveted Monthly Recurring Revenue (MRR) figure can boost your cash flow and profitability significantly.
Offering ongoing services that generate recurring revenue can add greater depth to your business. This can also unlock additional revenue from each customer. Doing this will help you offer a higher lifetime value for your customers and you'll ultimately flatten your competition.
There are many examples of recurring revenue businesses. Whether you're in the realm of consulting services, health and fitness, e-commerce, software, or offline sales, there are ways to fit the subscription component to your business.
Here are 3 ongoing services you can leverage to share your knowledge and generate recurring revenue.
1. Information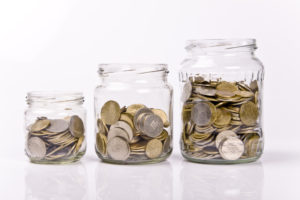 One of the most profitable things you can sell to generate ongoing income is information. Most business owners overlook the ability to sell content. But high-quality content can offer value and you can earn a lot of money by adding a premium content subscription in your business. In fact, many businesses sell information and they make a tidy sum doing so.
Using subscription, you can allow customers to access an archive to your custom content or an aggregated list of content from other sources that's curated and organized in one place.
To offer subscription-based services using content that you've created, you must invest a lot of time and money in creating the content. However, if you have a long history of creating high-quality content, you can leverage that as a base for creating an archive of content that readers will pay to access. You will, of course, need to keep updating your content to keep things fresh for subscribers.
You can also leverage the subscription-based model by licensing other people's content – with permission and/or compensation. The value here is in how you collect and organize the content. Plus, you can offer subscribers a discount on what the content would normally cost them.
Courses with Regular Updates
Online courses are a great opportunity to share your knowledge with others. However, the secret with this method is to update your content continually, time releasing content, or continually releasing new modules of your courses. This way, your course will be a component of an information subscription. And you can leverage it to earn recurring revenue.
This model is common with subscription-based publications, such as magazines and newspapers. Here, you regularly release new content for your subscribers to read. To justify charging subscribers for their access to this content, you must deliver high-quality content consistently.
FREE Checklist: 12 Ways To Make More Money In Your Business
2. Calls and Webinars
These are very popular ways of offering ongoing services in the coaching and consulting industry. Here, you can offer subscribers regular access to you and other experts in the field. In the calls or webinars, your role is to deliver curated and valuable content that offers a lot of value to your inner circle of clients.
Usually, you'll deliver information or tutorials that are difficult to describe in text format. And, your content must have a huge impact on listeners or viewers, especially because it's being delivered live.
3. Live Events and Networking
This entails delivering a mix of online and offline content. Here, members pay a monthly or annual subscription fee to attend a series of in-person or online events where they can gain knowledge from you, the expert speaker, and network with other members.
Exclusivity adds more value to these groups. And gaining access to a network of high-level individuals makes many people subscribe to live events.
Free Checklist: More Ways To Generate Recurring Revenue
After reading the above list, you will hopefully have identified some least resistance paths in launching ongoing services to share your knowledge. Do bear in mind that this isn't an instant income business model. You have to give it time and be patient. Research on competitive solutions, and test them out with your current audience to get the validation.
Aside from learning the tricks of the trade or taking more time to develop and improve your existing skills, you'll also need to spend time building good networks, invest time in increasing your audience numbers and connecting with freelancers who may be able to help.
For more ideas to help you generate recurring revenue check out my free checklist, How To Make More Money In Your Business to see how you can leverage more income with little upfront work.