Use This Check List Before You Get Into Affiliate Marketing
A lot of people want to get into affiliate marketing because they think it's an easy way to get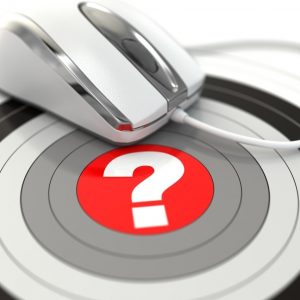 rich quick using the internet. But you can't just randomly try and sell a few affiliate products online and expect to make loads of money overnight.
Internet affiliate marketing is a legitimate business model where you promote and sell products and services that have been created by other businesses. It's similar to the way that a traditional shop keeper will sell products created by manufacturers in his or her store. The difference with marketing affiliate programs is that you don't have to buy any stock before you sell it and the product owner takes care of the payment systems and product delivery. Your job is to find the customers and promote the product to them.
So before you get into affiliate marketing you need to make sure that the products and niche you go into will be profitable.
7 Point Check List To Get Into Affiliate Marketing 
1. Do You Know Your Market?
The first decision to make before you get into affiliate marketing is to chose the niche or industry where you want to sell your affiliate products and services. The more targeted you are on your customer, the more success you will have. The top affiliate marketing sites are generally those that will always be in demand. These include the big evergreen niches of health, wealth and relationships. You can find a huge variety of affiliate marketing companies from every possible niche at online marketplaces like Amazon, CJAffiliate, ClickBank and JVZoo.
2. Do You Know What Your Prospects Are Looking For?
Once you have chosen your niche, you want to think about what your target customer is looking for online. For example, the term 'weight loss' is very generic and very competitive. Whereas, the term 'weight loss for women over 40' is much more specific. To get started, you want to target low-competition search terms. The ideal niche should have at least three of these terms, so you can start making money as quickly as possible. To help you find low competition but profitable keywords, use the free keyword research tool from Market Samurai.
3. Are People Spending Money?
Make sure that people in your chosen market are actually spending money. There are many niches that may appear to have low competition, but aren't being marketed to simply because people don't spend money in that market. If you look for affiliate products to sell via Clickbank, you'll see that each product has a 'gravity' rating. This number shows the popularity of the product. The gravity rating for the product that you want to promote should be at least 10 or more. If it is more than 100, it means that there is a lot of competition selling this product.
FREE Checklist: Affiliate Marketing For Beginners

4. Are There Other Related Products or Services?
You will almost always make more money in a market where you can sell repeatedly, rather than to a market where you can sell just one item. In other words, your affiliate marketing strategy should include markets where the problem won't be solved with just one sale. Subscription websites, software and consumable goods are great examples.
5. Are Others Affiliates Making Money In This Market?
Competition in a market shows that people are making money. If there are no competitors, it's possible that you've found a truly uncharted market, but more likely than not others have already tried it and failed. If your market is competitive, what can you do better or differently so you can offer more value and benefit to your audience. Ideally, your market should have just a small number of marketers who are making decent money. There should be a couple people at the table, but the table shouldn't be crowded.
6. Are Your Prospects Passionate or Desperate?
Is the user base passionate about the product or service that you are promoting ? Or, in the case of a problem (i.e. acne), are they desperate about finding a solution? The more passionate or desperate the end users, the more willing they are to part with their cash.
7. Do You Really Want To Do It?
For some people, once they get into affiliate marketing they find it is not the easy way to riches that they thought. You need to ask yourself: Do you want to do it and are you willing to take the time and effort to make it work? Remember that creating an affiliate marketing business isn't a sprint – it's a marathon. It can take as long as six months before you start to get good results, sometimes even more in competitive arenas.
Get Into Affiliate Marketing With This Free Starter Guide
Affiliate marketing is a great way to start your own online business and if you answered "Yes!" to all 7 points above, then chances are you're ready to get started. If any of these items are missing, you might want to do a bit more research before jumping in. If you're considering becoming an affiliate marketer you do have to have the appropriate strategies in place to succeed. To learn more on how to get into affiliate marketing, download this free Affiliate Marketing Starter Guide that explains how to make money from affiliate marketing in the easiest possible way to enable you to build your own successful online business.