How To Get More Blog Traffic 
While there are still a number of bloggers who just blog because they like to write and express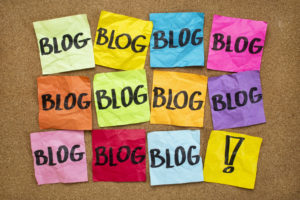 their ideas online, most people want to get more blog traffic as it helps to drive more customers to their online business.
A quality blog enhances your personal authority and adds credibility to the products and services provided by your online business. If you want people to read your blog you have to work on getting traffic to your blog in the first place. Search engines are the way how to drive traffic to your blog and the best way to show up in the search engine results is to optimize each of your blog posts for a specific keyword phrase. Here are 5 steps that will help you get more blog traffic by using keyword phrases.
5 Things You Should Be Doing To Get More Blog Traffic
Step 1: Find A Keyword Phrase
Keywords are the words and phrases that people type into a search engine when they are looking for information and answers. If you really want to get more blog traffic you need to write about things that people want answers to. Start by finding a good keyword phrase to use in your post. Longtail keywords are the best as they will help you be more specific about what you write. You will rank better for specific keyword phrases where there is less competition.There are several keyword tools like Wordtracker, SEO Book Keyword Tool and Keyword Eye that can help you to choose your keyword phrase.
Step 2: Create An Outline For Your Blog Post
Once you have your keyword phrase and you know what you want to write about, you can start to outline your blog post. Make sure your title contains your keyword and that your content will actually deliver what you say in your title. Include your keyword in your main header tags (known as H1,H2, and H3). This is the text that is bigger and bolder than normal body text, so a search engine places more importance on it.
FREE REPORT: How To Write Epic Blog Posts

Step 3: Write High Quality Content
A good blog post is written for people first and search engines second. So, with your outline in place write your blog post without worrying about your keyword phrase. Once you've written your post, go back and look to where you can add in your keyword phrase. Ideally, you should aim for about approximately 500 words with between 4 to 8 keyword phrases. Do not stuff your article with a specific keyword as this will not get more blog traffic and may actually push you down the rankings. The accepted standard for keyword density is between 2% and 5%, to get recognized by the search engines.
Step 4: Insert An Image
Inserting an image will help you to get more blog traffic. It should obviously be something relevant to the content and should also have your keyword in the alt image tag and image description.  Search engines cannot see graphics but they can use alt image tags to decipher what an image is or what it is representing. Be careful that you use images that are copyright free. Here are the top 7 places to find free images for blogs.
Step 5: Add Links
Finally, you will get more blog traffic when you link to other pages within your website. Search engines favour these hyperlinks as they create a natural structure to your website. It also adds extra value for your readers by pointing them to other information that they'll find useful. Don't just limit your links to internal pages as search engines can view that with suspicion. Include one or two links to external websites that add value for your reader and those websites may even provide a backlink to you, bringing in even more traffic.
Start Getting Traffic To Your Blog
WordPress is decidedly one of the biggest blogging platforms in the world today.  A lot of online business entrepreneurs are using WordPress because of the professional manner that this platform provides. As a consequence of that, several tools have been released in the market today by which people can enhance the prospects of their WordPress blogs. If you're serious about learning how to get your blog read by more people, check out this FREE Presentation that reveals 10 steps for ultra targeted content marketing to get more blog traffic.