Get More Sales Online 
Everyday millions of people use the internet to buy products and services and we all want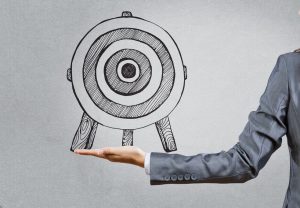 our businesses to tap into that market to get more sales online. But if you try and sell to everyone, you'll end up selling to no one.
When you spend all of your time trying to please the entire world, you end up running around like a chicken with its head cut off. Your efforts don't come across as genuine or honest. However, when you act as the unique individual that you are, and gear all of your marketing messages as if you were speaking to a single person rather than a big group, you will find that connecting with your audience delivers the results you are looking for and you'll get more sales online.
Stand Out From Your Competitors And Get More Sales Online
There is a famous quote that has been credited to many successful people, from Abraham Lincoln to Steve Jobs. It says …
"I don't know the key to success, but the key to failure is trying to please everybody."
Regardless what smart or famous person originally rolled out this bit of wisdom, it's worth remembering. You have a target audience. Stick to that audience. Think of one individual that perfectly represents your ideal prospect or customer. Market, communicate and write to that one individual as a single person. That's how to how to generate sales online.
5 Tips On How To Attract Customers To Your Business
The bottom line is, you're probably up against a lot of competition in your field. So how do you stand out from other online businesses that are also attempting to attract prospects and customers in your niche? The following 5 tips will help to generate sales leads and improve your odds of drawing attention away from your competition.
1. Be Unique
There is only one of  you in the universe. Even if you think you are "normal" or "average", you are uniquely different from every other man, woman and child on the planet. Address what makes you unique in your marketing messages. That includes the content on your website, your blog, videos, articles, etc.  If you can't find some unique quality or trait you possess, create a unique slant or approach to everything you do concerning your online business.
2. Be Yourself
Don't try to be something you are not. Human beings in the 21st century are excellent at sniffing out copycat garbage. Let your defenses down. Be who you are. Communicate the way you do with your friends. Remember that people read content online differently to content offline. Talk about the things that interest you. Believe it or not, there are a lot of people out there who connect with who you are. You can't make that connection if you are not honest about your personality, likes, dislikes and other personality traits.
FREE Checklist: Create An Effective Sales Funnel

3. Be Original
Look at your niche. Check out the websites of the top 10 or 20 search results for the main keyword you are targeting. What do those websites and blogs look like? How do they "feel", and how do they attempt to connect with your target audience? You can convey the same information as those top ranking sites, even reverse engineer their SEO practices and keywords, but you should do so with an original spin. Make your website content original and you will easily stand out from the crowd.
4. Be Ethical 
If you start to follow unethical practices, you may get more sales online for a short while but it will soon stop. If you get a reputation for not delivering what you promised or ignoring your customer's queries and concerns, your reputation as a poor online business will soon spread. It only takes one small scam to wreck your reputation and to make people avoid you and your business like the plague. People buy from people that they know, like and trust. It's very important to start building this trust as early as possible. Setting up accounts on different social media networks, forums, industry related ezines and other online places where people congregate can help this process.
5. Don't Publish Average Content
We all know that the search engines give preference to websites that publish fresh content on a regular basis. But don't publish content on your website just so you can publish something. It's better to release one epic blog post of 2,000 words every month, rather than releasing 5 posts each month which are 400 words in length, and offer very little or no value to your readers. Always make sure every idea you communicate to your audience is of extremely high quality, and solves some big problem your target market is experiencing.
Get More Sales Online With Highly Targeted Traffic
The online market is crowded and super-competitive. You need a competitive advantage to get visitor traffic to your website that is quick and cost effective. Getting traffic is one thing but getting targeted traffic is another. You need people to to visit your website who are genuinely interested in your products and services. To find out how you can get highly targeted visitors to your website, this Free Traffic Mini Course will help you to solve your website traffic problem so that you find your ideal customers and get more sales online.