How To Get More Website Traffic (And Not Pay For It)
Every online business owner want to get more website traffic. Your website is gateway to your online business and it's the place where the relationship starts with a prospective customer. That prospect has to get to know, like and trust you before they will consider buying from you.
But, it doesn't matter how many pages you create, how much time you spend researching, and how many articles you write if you never get any traffic. No traffic, means no prospective customers which means no online business.
You can pay for your website traffic, but this is a worthwhile strategy if you're driving traffic to a webpage that has been proven to convert very well. The trouble is, you will need some free traffic in order to test conversions first. Here are 6 ways to get more website traffic for free.
1. Create New Content Regularly
Posting your content on a regular basis is an effective way to get more website traffic. The search engines want to provide their users with the most up to date information and when they see that your website is regularly updated with great content that is relevant to your target audience, they will direct traffic to you. Stick to a posting schedule that is easy for you to achieve. Have fun creating content and know that each piece will help bring new visitors to your site.
2. Share On Social Media
After you have created and published new content on your blog, it takes only seconds to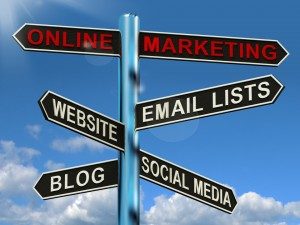 share it on your social media sites. You can share your post on places like Reddit, StumbleUpon, Google+, Facebook, Twitter, Instagram, Pinterest and LinkedIn. There is nothing wrong with sharing your own content and it can help get more website traffic.
3. Email Your List
Just because somebody is on your email list it doesn't mean that they will be going to your website every week. A great way to get more website traffic is to let your subscribers know that you have updated your website with new content. You can either link to it in the main body of your email or you can add it as a P.S. at the end of your email. Remember that people signed up to your list because they were interested in your products and services and wanted to receive more information from you. You can also encourage your readers to share your email which is another great traffic generating technique.
4. Use Video
New content on your website includes more than just written words and text. There are over 1 billion people using YouTube every month so you have the potential to reach a huge audience. Videos are a great way to get more website traffic. People enjoy watching video and are more likely to share great videos with their friends. Videos can be produced simply and quickly and you don't even need to be on camera. You can use free screen capture software, like Jing, to record what is on your computer screen as a video presentation. If you're are not using videos as part of your marketing and traffic generation efforts, you're missing out big time.
5. Tag Your Images
Although search engines cannot 'read' images, they can read the descriptions that you give the images, pictures, photos and graphics on your website. By linking, adding descriptions and tags to your images, they will get indexed and ranked by the search engines for any keywords that you have included. This serves to help push your website higher in the search engine rankings which in turn will get more website traffic. Also images improve the layout of your website pages, which makes it easier and more appealing for your website visitor to read.
6. Review Old Website Content, Posts and Articles 
Keep in mind that when you rank higher on the search engines, your page will be shown to more people. This means you will get more website traffic. What this also means is that each piece of content is viewed separately by the search engines. So just going back into an older post and adding a photo or video and updating the text to ensure the keywords are still relevant will help.
Free Report To Help You Get More Website Traffic
The most common problem for online businesses is generating traffic. If you don't have proven ways to get more traffic to your website you won't get any new customers. If you think that the only way how to get traffic to your website these days is paying for it – think again! If you want to know how to get more traffic free with content that draws the most visitors, get more site traffic from social networks, use video marketing and much more, check out this Free Website Traffic Report. You'll discover some of the most powerful ways to get more website traffic that work today and don't cost a penny!