How To Get Traffic Back To Your Website Using Giveaways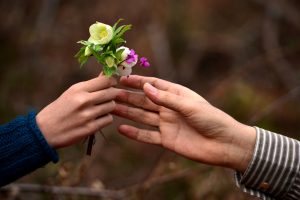 If you're an online business owner you need to get traffic back to your website. Traffic is the lifeblood of an online business. If you don't have any visitors coming to your website, you'll have no prospective customers.
One of the best ways to get traffic to your website free is to send an email to your database of prospects containing a link to your latest blog post, article, sales page or video. Email allows you to direct your prospects to any page on your website.
But, of course, you need to get that prospect's email address in the first place. And to do this you need to offer something of value, for free, in exchange for their email address. Providing a giveaway will bring traffic to your website, help to build your email list, engage your audience and sell your products and services.
How To Get Traffic Back To Your Website Using Giveaways
You may be thinking that if you spend a lot of time and effort creating an amazing piece of content, why should you give it away? Why not sell it? The answer lies in how the human brain works when you receive a gift. If you're new to email list building, you may be concerned that building a list of "freebie seekers" will lead to poor sales and profits. And that's a valid concern.
Free Targeted Website Traffic
Just about everybody loves free stuff. If you've ever received something that is useful to you unexpectedly from someone else, even a stranger, you probably felt a sense of gratitude. You're thankful for that person's actions. Studies show that this also engenders a feeling of respect and admiration for the gift giver.
Your brain is hardwired to respond in a favorable way. Subconsciously, without even knowing it, your brain will start looking for opportunities to repay that person. This is known as the Law of Reciprocity. When you receive something of value, either virtual or physical, without having to pay for it in some way, you automatically feel like you "owe" that person something.
Offer Value 
This is why you absolutely must give away valuable content, or physical products, to build your email list. You are starting off the relationship by giving away something for free, without asking for a sale or a commitment. This is why people will be happy to join your email list in return for something they see as more valuable than their email address.
It's up to you to make sure that that the resource, e-book, checklist or physical product is extremely valuable and useful to your prospect. Make sure it solves a big problem in your prospect's life. Your new list member will feel a sense of gratitude and respect for you and when you email them with a link to one of your pages, you'll get traffic back to your website.
FREE Checklist: How To Write An Ebook

Promote Your Giveaway On Social Media
Once you have taken the time to make topic-relevant giveaway you need to get the word out. Giveaways are perfect for social media sites like Facebook and Twitter. A single post going viral can result in hundreds of people being added to your email list.
Let Technology Do The Work For You
Buffer and Missinglettr are a couple of automated social media sharing platforms. You set them up to share your posts and other content on a schedule you dictate, and your posts and content upgrades are sent out automatically. You can use these handy tools to share every new post as soon as you click "publish" and you can also manually schedule older posts and content to show up on the major social media sites.
Set A schedule And Stick To It
Human beings are creatures of habit. That means they log on to Facebook, Twitter, Pinterest and LinkedIn at about the same times each day. This may be because of a lunch break, because they have finished work for the day, or some other reason. When they know they can rely on you posting content on a regular schedule, they get used to checking out what you have to share. Set a social media sharing schedule, and then stick to it.
Link To Giveaways On Your Social Media Profiles
Have you ever done this? You found someone that was really cool or interesting on a social media site. You enjoy their posts and updates, and want to learn more about them. What do you do? You check out their profile. Other people do the same thing to your social media profiles as well. This is a great place to put links to your giveaways, since the people who are checking your profile are doing so because they enjoyed your content and want more of it.
Host A Giveaway
You can add a lot of subscribers in a short period of time by hosting a giveaway on social media. KingSumo Giveaways is a WordPress plug-in that "pays" your followers to share your content upgrades on social media sites. For each person someone refers to your content upgrade, they get an additional entry into your giveaway. The more they share, the more chances your readers have of winning the product or service you are giving away.
Get Traffic Back To Your Website With Your Own e-Book
You may think that creating a giveaway to get traffic back to your website will take too much time to create, research, write, format, publishing and market.  Don't worry, valuable free resources and pieces of content are easy to develop. Remember, you are viewed as the expert. You probably know more about your market or niche that 99% of your prospects and clients. If you have a sale price on your e-book and you offer it away for free, it becomes even more valuable. Download my Free Checklist: How To Write An E-Book and create your own free website traffic generator.