How To Get Your Online Business Noticed
The internet is a busy place so you need a plan to get your online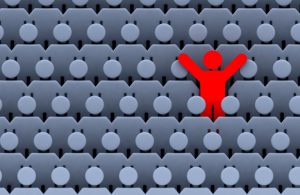 business noticed. If you're having trouble getting noticed in your marketplace, your target market may be too wide. By trying to attract everyone, you appeal to no one. It's much more profitable, and easier to be a success online, when you focus on one type of individual in a smaller market, rather than a huge marketplace.
Marketing a business online can be quite different than doing it offline. Whilst traditional marketing methods work in the offline world, you do have to use different strategies to get your online business noticed. Here are 7 tips to help you get noticed in order to maintain a high level of success.
7 Tips To Get Your Online Business Noticed
1. Tighten Your Focus
If your focus is on too many different things, the search engine spiders that crawl the web can't tell their respective search engines what your website is all about. Choose one or two topics instead of many. Build a blog about "organic nutrition tips to help you recover from a heart attack" instead of "nutrition tips". You may think micro-niches with a tight focus attract very little traffic. However, you may actually find your traffic improving with a laser targeted approach, especially if you are currently trying to be everything to everyone.
2. Press Releases

Press releases can be a great way to get your online business noticed. You can put these together yourself, or you can be outsourced to a writer for a minimal fee. There are services that will send out these releases to websites and ezines all over the internet. This can create some buzz for for your website.
3. Provide Value And Built Trust
Customers are more likely to make purchases from a business that they know, like and trust. It's very important to start building this trust as early as possible. Setting up accounts at different social media outlets, forums, ezines and other online places where people congregate can help this process. Always provide the best possible value and information on every post, article, video, email or any other type of communication that is sent out from you online business.
Free Checklist & Toolkit: How To Choose Your Online Niche

4. Forum Marketing
Taking part in online forums can really get your online business noticed. Become an active member in the forums that relate to your niche. Start by taking part in discussions and adding real value to the account. But don't use it to try and start selling your products or services. People are very savvy about being spammed, and jumping right in with business offers will turn many members off and may even result in you being banned. If people like your comments, they will be curious to check out your website.  Once some trust is built, a business can add in a footer to their posts to get business. This passive method can work wonders in the long term.
5. Advertising
There is an old saying that goes: "Doing business without advertising is like winking at a girl in the dark. You know what you're doing but nobody else does." Advertising on the internet is very cost effective and you can get your messages directly to your target audience. You can purchase advertising on websites and in ezines that your customers visit and read. The higher traffic websites and ezines will cost more, but they are able to offer more ad impressions than smaller companies.
6. Run Contests
Creating contests is a low cost tactic that many online businesses use to get noticed. People can fill in a form on a website in order to enter these contests. Some businesses will have these set up on their social media websites, and in order to enter the contest the prospect has to add their page to their own.
7. Social Media
Think of social media like you would any other business event where you meet other professionals in your line of work or complementary business. How you behave at a networking event is pretty much how you should on social media: a mix of friendly chat, brainstorming and business. Add value to your connections on social media. Don't try to create a connection just to get something out of it. Do it to help other people. Doing so will get you noticed because you're demonstrating that you know your stuff and are willing to help others. It shows you're not one of those people who will only ever do something if someone pays them.
Why Ezines Get Your Online Business Noticed
The online market is crowded and super-competitive so it's important to know how to get noticed online. You need a competitive advantage. You need a way of marketing your products or services quickly and cheaply. Ezine marketing can provide that for you. An ezine is an online newsletter that is delivered to subscribers via email. The power of ezines is that they are highly targeted. People who read ezines are doing so because they requested the ezine, and have a high level of interest in what it contains. This free Ezine Formula Report reveals how you can get your online  business online noticed using the marketing power of ezines.