9 Key Ingredients For A Good Business Website
A good business website will start and build a relationship with your audience. It will show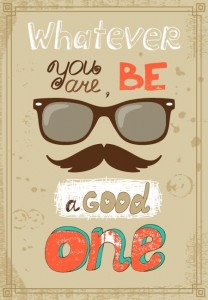 your knowledge and authority in your niche and sell your products and services on your behalf 24 hours a day, 7 days a week.
With a good business website, users don't know if they're dealing with a global company or a one-person operation. And this is good news because it means that your business can compete alongside the big boys. But the online world is a competitive environment and if you want your website to do its job effectively you need grab the attention of your visitors as soon as they land on your home page, then draw them further and deeper into your website and, ultimately get them to your checkout page.
Because there are so many different markets online, there are many different opinions on the most important elements of a good business website.  However, regardless of your industry or niche, here are 9 key web design requirements that every online business should have in place.
9 Essentials For A Good Business Website
1. Quality Content 
Although content has been "king" of the online world for many years, never has it been so important to take the time to create high quality content that visitors truly want to read. Forget about taking shortcuts, content is the key to a successful online venture, no matter what business you're in.  Make your content easier to read by using short paragraphs, bullet points, numbered lists and subheadings. Not only does this make the article easier to read, it also gives it some structure to make sure that you're staying on point.
2. Lead Capture Box
You go to a lot of effort to create a website for business, but the majority of people who visit it will not buy any anything from you on their first visit and many will not even return. So, you need to be able to keep in contact with them once they click away from your website. To do this, you need to capture their email with a lead capture box. All the best websites for business have a lead capture box not only on the homepage, but on every page of the website. Once you have someones email address, you can contact them via email whenever you want.
3. Social Sharing Buttons
This might seem fairly obvious, but it's amazing the amount of websites who don't have social media buttons. Over the past few years, social media has become one of the most powerful marketing tools. The success of social media is based on the fact that we all like to share things. Therefore, as an online business owner, it is essential to create content, which is highly shareable. This way you too can tap into the power of sharing on social media. Make sure that it's easy for a reader to share the article. This can be done in various ways, but the buttons should be clearly seen and easy to use. After all, you don't want a person to have to copy the URL, go to his social media account, and then manually post the link.
FREE Checklist: Get More Free Website Traffic

4. Responsive Design 
More than half of all online business searches begin on mobile devices like smartphones or tablets. A responsive design means that your website will automatically adapt its layout and format when being viewed on a desktop computer, laptop, tablet or smart phone. If your website doesn't have a responsive design, people who visit it via a smartphone or tablet will have difficulty reading your content, navigating around your website and will most likely leave very quickly. Click here to see if your website is 'mobile friendly'.
5. Simple Navigation
Make it easy for your visitors to move around your website and get the information that they are looking for. Nothing should more more than 3 clicks to get access to. Complex navigation can be confusing and will turn off your readers. Keep your navigation bar in the same place throughout your website and always include a 'Contact' in the main navigation. You must make it really easy for your prospects and customers to get in contact with you.
6. Regular Updates 
Although some articles can be considered "evergreen" in the sense that they'll be just as relevant in years to come, your website content needs updated on a regular basis. Search engines like Google are placing more and more emphasis on fresh content. Take advantage of this fact by keeping on top of your industry and keeping your readers informed.
7. Basic Search Engine Optimization 
Search engine optimization (SEO) is the process of improving non-paid, also known as organic, results in search engines for a particular keyword or set of keywords. This means that when somebody types something into a search engine that is relative to your business, the search engine will list your business on the results pages, preferably at the top or near the top of the first page. You don't have to be a tech wizard to implement basic SEO onto your website. Here are 7 Non-Tech SEO Tips to help your website rankings.
8. Use Video
Internet users love videos. Videos can be simple to produce and you probably have everything you need already installed on your computer to enable you to put a short video on your homepage. A visitor's curiosity will be drawn to watch the video to see what it is about. Remember to make sure that your video is relevant to the text on the webpage.
9. What is The Purpose Of Your Website? 
When somebody lands on your website, they will spend less than 8 seconds looking to see if there is anything of interest on the website for them. If you don't know what the primary purpose of your website is, how do you expect your visitors to know? People come to your website for their benefit, not yours. They want to know how your website can help them solve a problem or make their life easier or more enjoyable. If your website doesn't tell them what its about and how it can benefit them, they will leave and find a website that does.
Step-By-Step Tutorials For Creating A Good Business Website
More than a quarter of all the world's websites are built on the WordPress platform. It offers anyone the opportunity to build a website quickly and easily even if they have absolutely no knowledge of web programming or have never built a website before. Everything you need to know about building a website in WordPress or improving your current WordPress website is available in the Know WP Video Course. These easy to follow step-by-step tutorials provide you with everything you need to know on setting up and running a good business website so that it becomes a lean, mean marketing machine!