The Difference Between Good Internet Marketing And Bad
Good internet marketing is all about promoting a business online and making a profit. Bad internet marketing is thinking that you can sit at a computer for a few hours and make a fortune.
There are over 3 billion internet users from all over the world and so the potential number of customers is huge. But too many people think that it's an easy way to 'get rich quick'. And when they don't see any results straight away, they say that internet marketing is a waste of time and money.
While it is possible to make money marketing products online, if you don't have the right online marketing training, all your good intentions and efforts can lead to poor results.
Below are 5 examples of how good internet marketing can go horribly wrong.
When Good Internet Marketing Goes Bad
1. Believing All The Hype
As mentioned above, good internet marketing means that you promote a product or service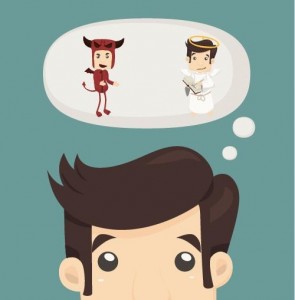 online and make a profit. But don't believe the hype about making $10,000 a day in your first few weeks. These ludicrous claims are made by unethical businesses who earn money from you when you sign up for their affiliate promotions or buy their products. Take the time to learn from legitimate internet marketing courses that will teach and help you to to focus on time-proven strategies to becoming a successful.
2. Too Much Focus On Selling
You may have a great product to sell online but if you constantly go for the 'hard sell', you'll turn off your prospects. Good internet marketing is done by educating your customers on the benefits of the product. You need to explain why this product is better than another one and then give them solid reasons to find out more. It's then the job of the product's sales page to 'sell' the item.
3. No Quality Content
Because you know that you have to get your messages out there, it can be very tempting to post any old content on your blog, website or social media channels.  However, quality will always trump quantity when it comes to content. Make sure that your content provides value to your audience. It should be engaging and focused on the customer. Even though this may take longer to get results, it's a much better long-term approach to good internet marketing.
4. Not Building An Email List
If you have a great product that you want to sell as a affiliate, it can be very tempting to drive traffic directly to the product's sales page. Of course, if you make sales that's good. But not every person you send to the sales page will buy and if they don't that prospect is gone forever. If you start building an email list from day one, you can still send your prospects to the product's sales page and if they don't buy anything, you still have their contact details so you can offer them other products in the future. Emails can be used to regularly keep in contact with your customers but remember that good internet marketing is about providing a balance of information, education, and product promotion.
5. Self-Promotion
It is important to establish yourself as an authority in your chosen niche. People buy from people that they know, like and trust. However, avoid the pitfall of talking too much about you and your business. Remember that your customers want to know what the product you are promoting can do for them. Give your potential customers solutions to their problems. Educate them on how to use the product so that it will solve a problem for them or make their life easier or more comfortable.
Learn Good Internet Marketing Skills
It is very unlikely that you will make money online without marketing. You may have the best product or service in the world, but if nobody knows it exists you will never sell it. The main reason that many people struggle with online marketing programs is that they have no solid plan. This often results in frustration, debt and failure of a potentially successful internet business. This free Online Marketing Training 'crash course' provides the proven steps for running a profitable online business using good internet marketing strategies and techniques that very FEW people know about