Does Good Website Content Have A Purpose?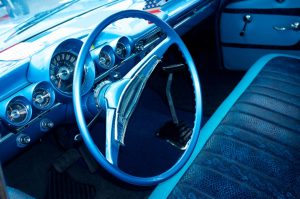 If your website is selling great products do you really need to have good website content? After all, your products sell themselves don't they? Why do you need content like blog posts, articles, videos, reports, e-books, reviews, infographics, etc?
Well, your products will sell themselves if your website is the only one selling them
and you have a large audience that's desperate to buy them. But the internet is a big place, and there will most likely be several, if not hundreds (or even thousands) of other websites selling the same, or similar, products to yours.
The content for your website is your primary resource. It drives traffic. It helps make a sale. Also, it provides authority, credibility and liking – all buying triggers. It also helps you market your business. But there's good website content and there's bad website content.
The Purpose Of Good Website Content  
Unfortunately, many business owners write their website content without any direction or purpose in mind. They may write fantastic content. Yet if it's missing a purpose, it's missing an opportunity. So what do you want your content to accomplish? It doesn't matter if it's short like a blog post or an article or if it's a larger content piece like a report or e-book. It needs a purpose. Potential content purposes include:
Drive traffic to your website
Increase your website rankings in the search engines
Direct traffic to an online sales page
Generate affiliate income
Boost your authority in your niche
Generate a response or comments from your audience
Collect opt-ins to your email list
If your content is missing a purpose then you're missing out on a valuable opportunity. It's possible that your content has more than one purpose. For example, a report may be designed to collect email opt-ins. In addition to the opt-ins you may also include affiliate links to related products within the body of the report. Or you may link back to a sales page on your website to promote your products or services.
How To Create Website Content
Different people take different approaches to create good website content. You may plan your content for the coming week. Or you may plan it for months ahead. When you plan your content you'll need to determine the keywords and the topic. You'll also have to decide when you're going to publish it and where. It makes sense to integrate your content into your traffic generation, SEO, sales and marketing strategies. This means giving your content a purpose.
Every piece of content needs to have some sort of call to action. For example, if you want to motivate comments and feedback at the end of a blog post, you have to ask for it. That's your call to action. If you want to send people to a sales page, you need some sort of "Visit LINK to learn more." Your purpose will be integrated into your call to action.
FREE REPORT: How To Write Content For An Online Audience

Make The Most Good Website Content

Good website content is an investment. You spend a lot of time writing it. You probably also spend a lot of time planning and researching it. It makes good business sense to make the most of your investment. When you repurpose and reuse your content, you maximize your return. Here are 5 tips and ideas to repurpose and reuse your content.
1. Build It Up
Gather articles that fit together nicely and create an e-book or report. Add an introduction, a conclusion and add tweak the content to fit a cohesive theme.  You can even monetize it by adding affiliate links to relevant products and include the occasional product or service promotion for your own business.
2. Break It Down
If you have existing reports, then they're perfect to create articles and blog posts. There's many options here, too. You can simply pull apart segments of the report to create articles. Add an introduction and conclusion paragraph and you're ready to publish. Or you can take it further and create lists and other information-packed articles.
3. Republish Old Content With Updates
Often evergreen content isn't as evergreen as you hope. The world moves quickly and most industries grow and change regularly. Take a look at your "evergreen" articles and blog posts. How can you refresh them with updated content?
4. Partition e-Books
This method is similar to breaking down reports to create articles and blog posts. You can break e-books down into reports, articles or blog posts. In fact, you can get quite a lot of content from an e-book. Take a look at the e-books you've purchased or written and brainstorm content ideas.
5. Group Reports
If you're looking to create a new information product, consider grouping them to create an e-book. You'll want to organize the reports in a logical manner. You'll likely also need to add an introduction as well as a conclusion. Add some nice graphics, checklists, worksheets and lists to your e-books and reports for extra value.
Need New Ideas For Website Content?
The importance of good content on your website cannot be underestimated. It's essential for online business success. But creating content can take a lot of time and research. Did you know that you can buy content online? Private Label Rights (PLR) is one of the most useful tools for creating content for your blog, website, articles, e-books, reports, etc. Whatever your niche or industry, PLR provides high quality pre-written content that you can use and edit in any way you want and even put your name as the author. Check out this free starter pack of PLR Reports, Articles and Videos to help you create good website content quicker and easier than you ever thought possible.