Are Home Based Internet Businesses Worth The Effort?
Firstly, home based internet businesses do work if you're willing to put in the effort, time and resources to make it successful.  There are many different types of home business opportunities that work but what may work for one person, might not work for another.
That's why when you start out as an online entrepreneur you have to have a plan. You need to know what you're going to sell, who you're going to sell it to, how they will know that they can buy it from you and why they should buy it from you, rather than from somebody else.
Let's take a look at some of the home based internet businesses that do work and how you can get them to work for you.
5 Popular Home Based Internet Businesses That Work
1. Affiliate Marketing
Many of the best internet based home businesses use the the affiliate marketing business model. The reason that it works so well for you as a home based business owner is that you don't have to create or produce any products, buy any stock or sort out payment and delivery systems. You are basically like a commission paid salesperson who sells other peoples' products and services. When people buy from you, the product owner pays you a commission. There are affiliate marketing products in just about every niche you can think of, so you're sure to find something that you like and will enjoying selling.
2. Freelancing 
People are alway looking online for somebody who can help them with a particular project,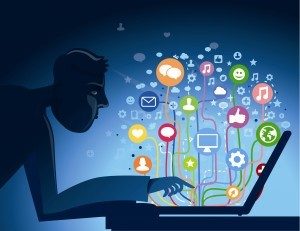 job or task. If you have specific expertise or skills then somebody out there is looking for you. If you don't want to go to the effort of learning how master a new online business, then simply offer your existing skills. Online freelance websites like Elance and UpWork constantly have customers looking for all kinds of people with different skills sets from writers to graphic designers, from sales staff to legal and financial professionals,
3. Create Your Own Digital Product
This may sound like a challenging task, but some of the best home business ideas have come from somebody who has identified a problem or need and developed a product to solve that problem or need. The easiest way to create your own product is to create it in a digital format, so that it can be downloaded instantly to the customer's computer. It can be in the format of an ebook, report, online business courses, video or audio tutorials. You create it once and you can then sell it again and again. If you have knowledge about a certain industry or niche and can provide information with real value, people will buy it from you. You can even outsource the whole thing somebody to create it for you and then put your name on it.
4. Online Teaching Or Coaching
In the offline world, teachers and coaches offer a great service but it's only available to people who are willing to travel to where it's being taught. Very few people will want to travel for long distances for a one hour music lesson or business coaching. However, using the power and reach of the internet, there are now many home based internet businesses that provide online business classes or coaching in other areas where students can attend from around the world. You can also record your classes for people to buy and download. You then you have your own digital product that you can sell (see point 3 above). You can also extend it into a membership website where you help and advise clients with your knowledge.
5. Create Your Own Blog
Blogging originally started out for people who wanted to publish a written online journal to share with family and friends. However, as the internet has grown, blogging has become a profitable business. In addition to the written word, there's also vlogging (a blog created in the medium of video) and more recently podcasting (combining blogging with the technology of MP3 audio files). If you have a love and knowledge about a particular subject, it's most likely that other people on the internet also share that same passion. Publishing a regular blog on your chosen subject will draw followers to you. You can generate income several ways including Google Adsence, banner advertising, affiliate marketing and product reviews.
Proven Steps For Home Based Internet Businesses
Over the past few years there's been a massive shift to people buying products and services on the internet. This trend is set to continue to grow and that's good news for anyone looking for online home based business opportunities. There are over 3 billion people with access to the internet and this number is increasing as some 20 million new internet users come online each month.
There's no reason why internet users cannot buy products and services from your internet home business. You don't have to be a computer expert or a technology whizz-kid to create your own online work at home business. If you don't know where to start or you're not getting the results you want, these proven steps to starting your own business have helped thousands of home based internet businesses achieve success.