What Are The Benefits Of Being A Home Business Entrepreneur?
There are several reasons why being a home business entrepreneur is a great way to earn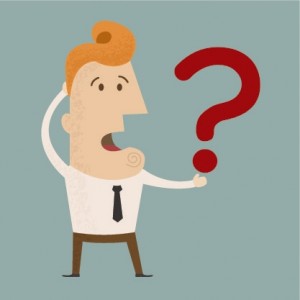 an income. Firstly, you have the responsibility of running your own business and secondly, you have the freedom to pursue the most financially and personally rewarding avenues.
Instead of sitting behind a desk and being told what you have to do for the day or for the year, a home business entrepreneur is free to set their own goals and objectives. No more time spent working on projects that don't interest you.
The Life Of A Home Business Entrepreneur
As a home business entrepreneur, you get to set the goals, you get to choose the direction your business takes and which projects will be the best fit for your objectives. As you will be the one who knows your company best, not only will achieving your goals be financially rewarding but they will also be personally rewarding as well.
In addition to deciding the direction your business takes, you'll also be cutting down on the time it takes to get back and forth to work. For the home business entrepreneur the daily commute represents time that is better be spent on other activities like connecting with new clients and working to build their company's brand – both of which are essential to having a successful business. For entrepreneurs with a business at home, the longest commute is from the shower to the computer or laptop!
The Flexibility Of A Home Based Business
One of the biggest benefits of being a home business entrepreneur is the flexibility it offers you. When you run your own business, you can take your holidays when you want. You don't have to clear it with your supervisors if you need to leave work early to pick up your sick child because you're not working the hours specified by somebody else.
Your schedule is completely your own. If you'd rather work in the wee hours of the night so you can spend more time with your loved ones while they're awake, then you're free to do so. When you work at home, you can be as free as you wish without worrying you'll lose your job.
Home Based Business for People Over 50
Losing a job is the reason that many people set about starting a home based business. All too often, middle-age employees are some of the first people to get laid off. Employers often aim to keep the younger, less experienced people because they can pay them less. But when you become a home business entrepreneur, you never have to worry about being fired or downsized because you're the boss.
Running your own business from home does have it challenges and you still have to work hard. But as a home business entrepreneur you have the freedom to change directions, work your own hours, avoid the frustrating commute and you have the security that you will never be laid off again. Plus, it is exciting building something for yourself and enjoying the satisfaction of success. Who would not want that?
Free Course For Every Home Business Entrepreneur
Regardless of your age, education, technical skills or qualifications there are no specific requirements for starting a home based business. Every successful small business entrepreneur has a solid business model and clear direction on where their business is going. If you have got that burning entrepreneurial desire, the world's first online marketing and business academy has produced this FREE Online Business Video Series, specifically to help the home business entrepreneur.