Your Home Business Website Plan
Building a home business website can be a bit of a daunting task. But if you follow a basic plan,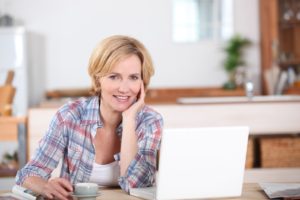 it does not have to be an impossible task and you can be up and running with your own online home business in no time.
Plan Your Website
Before you even have a website, you must have an idea and a focus for your home business. Why do you want a website? What are your plans and goals for the site? Sit down and draw out a map of possible pages and ideas for your site. Include your site's purpose –whether it is to sell more product or make the public more aware of your issue — whatever it may be. Build your site from a strong foundation (your goals) and you'll have a better, more solid site.
Contact Information in a Clear Location
If a customer doesn't see this information, they can't contact you. Make sure you have 'Contact Me' button or link at the top of your website. Even if people are not going to use it,  just the presence of this information comforts wary customers.
Check for Broken Links
On all the best home business websites, every links goes somewhere. Do you enjoy clicking on a link only to get a 'Page Not Found' error? No one likes them. Check your site statistics at least once a month (if not more) to make sure you don't have any bad or broken links.
Keep it Updated
A sure turn-off to a potential customer is the presence of old information. If it's July and your website is announcing the 'new' products available in February, your site just lost major credibility. Make sure your information is up-to-date. Consider adding a 'What's New' button or a Home Business Blog.
Avoid Too Many Font Styles and Colours
Too many fonts and colours looks bad, disorganised and unappealing. Different colours may attract the eye for a short time, but constant flashing or otherwise bright fonts (and graphics!) become annoying. Beware, this is a sure-fire way to scare people away from your site!
Slow Loading Pages
While personal and hobby sites may normally be slow, there should be no reason for your home business website to be slow loading. Today's internet surfer won't wait long for information from your site – there are too many others with the same thing! Make sure your pages load quickly. If the server is slow, consider a different host. If your webpages are full of large graphics, consider a page/site redesign.
Watch Out for Leading-Edge Technology
While the internet is all about new and fancy stuff, don't be the first to do it. While it may 'look cool' to you, you ultimately need to decide if it actually enhances your user's experience. Do the flashy cartoons make your customer more likely to buy from you? Probably not. How many of your customers have to install a plug-in just to correctly see your page? Do they have to upgrade their browser to contact you? Not good. Wait until the technology is either more of a standard or gone – you'll save face with potential and future customers.
BUILDING a Home Business Website from SCRATCH
A lot of people who want to start a home business website get completely overwhelmed with all the jargon and seemingly endless list of tasks and things that you need to do to get a home business actually working and generating income.
Successful home business opportunities need a solid business model, clear direction and training. For simple, step-by-step instructions on how to build a home business check out this FREE 7 Day Online Bushiness Bootcamp Course.