10 Tips For A Successful Email Marketing Campaign
An email marketing campaign is an effective way to market your products, services and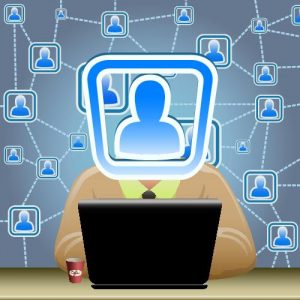 information to your audience. Reading emails is the number one activity online (94% of people online send or receive emails, whereas 83% use a search engine and 61% use social media). A global survey of marketing professionals from business-to-business and business-to-consumer companies stated that email marketing was more effective than any other marketing technique.
But, if you get your email marketing campaign wrong, you can confuse your readers to the point that they don't take any action. Knowing what to put in your email is as important as creating one.
How To Do An Email Marketing Campaign
1. Start Building A List
You can't send out an email marketing campaign if you don't have a list of emails to send them to. Email marketing works because it is 'permission-based' marketing. This means that people have given you their permission to send them emails. Don't send marketing emails to people who have not given you their permission to do so. You'll get marked as a spammer and it will effect all your future campaigns. If you don't already have a database, you can start to collect emails from your website with an email opt-in form. To encourage visitors to opt-in to your email list offers them something of value (eg, a free report, discount voucher, etc) in exchange for their email address.
2. Get Email Campaign Software
A standard email management system, like Apple Mail, Outlook, Windows Mail, Gmail, etc, are not designed for email marketing. You need specialist bulk email campaign software, known as an autoresponder if you want email marketing campaigns that work. An autoresponder can handle many more emails than you could ever process manually. It's an online software program that enables you to send, obtain, manage and organise your email list of customers. It automatically sends emails when information is requested and send follow ups to your prospects.
3. Craft Subject Lines That Create Curiosity
Your first line of defense is the subject line of your email. If your subject line doesn't make the reader curious enough to open the email to read the rest, nothing else matters. Then, when they open the email, if the first line of text doesn't grab their attention, they probably won't continue reading.
4. Have One Focus 
Instead of giving too much information and many options for purchasing something, make your email focused on one item and one offer. If you can identify the one thing you want your audience to do after reading your email then it will be easier for you to design the subject line, text and email to match. You can always up-sell and cross-sell at the point of checkout but for the purposes of the email, make the focus on one thing only.
FREE REPORT: Write emails that get opened (& how often to send them)

5. Provide One Link 
Don't overwhelm your audience with lots of different links to different items in your emails. Instead, provide one link for the focused information that you want to get across to your audience. One link gives them one thing to do. If your email marketign campaign is in a newsletter style that contains several links, make it clear where each link will send them. Always check that your links work before sending your email.
6. Use Bulleted Information
Inside the email message, be sure to make the information easy to absorb. One way to do this is to use bulleted information and lists. People read online differently than they read a book. They read vertically instead of horizontally; therefore, make the information match where the eye goes.
7. Always Provide Value
There are many different types of email marketing campaigns. Don't just use your emails to sell. For example, send your subscribers tips and advice that involves putting your services or products to their best use. Provide your email subscribers with something that no one else is getting just for being a subscriber. That will make them feel special. People love the feeling of membership and exclusivity.
8.Use Share Buttons
Inviting your subscribers to share certain emails or newsletters that don't have exclusive material is a great way to improve your subscription rate. It will also make your current subscribers feel included in your community.
9. Opt-Out Information
It's important that you include opt-out information that is easy to find in every single email that you send out. Don't be worried about people unsubscribing. They probably were never going to buy from you anyway. It's better to have a clean list of people who want to be there than a list full of people who resent getting your information.
10. Know Your Audience
The best thing you can do for your business is to understand your audience backwards and forwards. The more you know who you're crafting emails for, the better you can word everything to get the response you want. When you have sent out your email campaign, your autoresponder software will provide you with information on who opened your message and who clicked  the links. You'll be able to target different sections of your database, track your performance as well as collecting, managing, and segmenting your database.
Send Your Email Marketing Campaign With Confidence
When you communicate through email, you can build a loyal audience of people who truly want to hear from you. To send your emails you need a reliable, and easy way to integrate your email marketing with your business. Over 120,000 small businesses, non-profits and entrepreneurs around the world trust their email software with AWeber. It's a leading web-based email marketing service where you can quickly import your existing customer database and make your email marketing easy.
Check out this free email marketing course where you'll learn how to write welcome emails, set up autoresponder email software and more. Plus, you'll get a fill-in-the-blank email templates to help you get the results you want from your next email marketing campaign.