How To Write A Blog Post That Matters
When you know how to write a blog post that will get you a desired result, it becomes a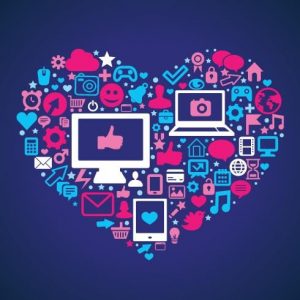 powerful marketing tool.
To start a blog you don't have to be a professional writer. You just have to make sure that your blog provides value to your readers. So, is there a secret formula that you can follow to make sure your posts will get shared thousands of times, liked, re-tweeted and pinned, generate income and make you the dominant authority figure in your niche?
Unfortunately not. But when you know how to write a blog that your audience will love,   you can drastically improve the chances of your blog getting you the results you want.
7 Tips On How To Write A Blog Post That Your Readers Will Love
1. Write Long Posts
There's no getting around it, to create a piece of content that will stand the test of time, you need to make it long. According to the marketing blog QuickSprout, if a post is longer than 1,500 words it performs better socially. Posts of that length "… get almost 70% more Tweets and nearly 23% more Facebook likes" than shorter posts. Google agrees that length wins the day. It rewards blog posts of 2,000 words or more with more free, organic traffic than posts with less content.
2. Stay Relevant To Your Niche Or Market
Your audience will read your blog because it's about something that they are interested in. Let's say you've been writing a blog about peanut butter and jelly sandwiches. You love peanut butter and jelly sandwiches. They're all you think about. Variations, recipes, what type of bread to use, which peanut butter is best, what jelly flavors pair with a particular type of bread etc. These are all questions and thoughts that you think and blog about.
Now, if you suddenly write a new post about restoring old motorcycles, you'll not only confuse your readers, you'll confuse Google and the other search engines. Even if your motorcycle post is the best of its kind ever created, it won't appeal to your market and you'll get very little organic traffic. Stick to topics relevant to your marketplace.
3. Create Content That Is Evergreen and Timeless
Whenever you're thinking about how to write a blog post that will provide you with traffic, social media shares and sales for the long-term, focus on content that is timeless. In marketing circles, these are referred to as evergreen topics. People will always want to improve themselves. This means that fat loss, relationships, making money, quitting smoking and growing hair on a bald head will probably always be themes that will stand the test of time. Focus on solving a problem that will be around forever.
FREE REPORT: How To Write Epic Blog Posts
4. It Contains Everything You Need to Know
So what makes a good blog post? It leaves no stone unturned. When you have written your blog post, before you publish it, ask yourself if there is anything else a reader needs to know? If someone has to click away from your page to search for more information regarding the content you wrote, you have not created a one-stop resource, which should be your goal.
5. It's Edgy Or Controversial
One way on how to write a blog post that will draw interest is to say something that has never been said before about a particular idea or topic. Go where no one else in your niche has gone, bucking trends and raising eyebrows. If you are using facts and figures, only do this if you have data and information to back up your argument. Going against the grain, disproving a popular misconception or belief, is a great way to get your content read and shared on a massive scale.
6. It Provides An Ultimate Solution
Imagine you have been trying to lose that last 10 pounds. You have watched your diet and exercised and you have been rewarded with the weight loss you are looking for. However, you still have a nagging 10 pounds of fat that simply won't go away.
Now imagine you come across a post which has done something that no other web content has ever done before. It shows you how to solve the one problem that has been nagging you … losing that stubborn, last 10 pounds of fat. How do you feel about the person that wrote that content? You are probably going to read everything they write until the end of time, aren't you? Writing blog posts that solve a problem will make your readers love you.
7. Use Pictures and Videos
You've probably heard the says that a picture is worth a 1000 words. Well, if a picture is worth 1,000 words, a video must be invaluable. The lesson here is to add video, pictures, graphics and doodles to your content. Picture a 2,000-word piece of content that is all text. Would you read that? Probably not. You need to break up your text with relevant graphics and video, which have been proven to increase the social share factor of online content.
Learn More On How To Write A Blog
Blogs are big, even if they're small. Some blogs get millions of readers per month. Blog traffic has been growing steadily for several years. Consumers now prefer to read and view information from fellow online entrepreneurs rather than hard hitting sales pitches they find on corporate websites. If you want to create a successful blog that will boost your online business this Blog Training Course provides step-by-step tutorials on how to write a blog that will become a lean, mean marketing machine!