How to Naturally Include Keywords in Your Website
When you're running an online business, it goes without saying that you need to include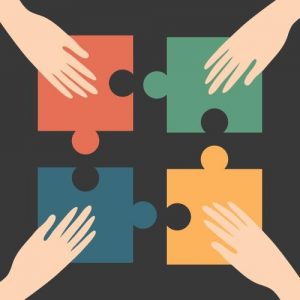 keywords in your website. Keywords are the words or phrases that your potential customer will type into a search engine like Google. When the Google search-bots scan your website and find those keywords, they will then list your website on the search results.
Before the so called 'Penguin and Panda' updates, a piece of content on a website only needed to include the keyword lots of times to rank high in the search engines.
But this resulted in search engine users being sent to badly written, low quality websites. So Google and the other search engines changed the way their search algorithms work and stopped these badly written websites from appearing in their search results. But, of course, you still need to include keywords in your website so that the search engines know exactly what your website is about. So how can you include keywords naturally, so that people actually enjoy reading what you write and the search engines don't ignore you?
How To Naturally Include Keywords In Your Website
Here's a quick and easy way to naturally include keywords in your website so the search engines can find your content, while also making it easy for your readers to digest.
1. Find the Keywords and Phrases You Want to Rank For
There many keyword research tools available. Use one of these or another piece of software to determine what keywords and phrases are related to the topic you are going to write about. I use and recommend Market Samurai. It helps you to implement strategies for finding relevant, high-traffic, high-quality keywords in your market and reduce people leaving your site because they don't find what they're looking for.
2. Write Your Content First
Search engine optimization (SEO) is important if your content is going to get found by the search engines. However, to naturally include keywords in your website content that are related to your business, it's best to simply write the content first. Then, once you have written a high quality, informative, problem-solving piece of content, you can review your SEO strategy.
FREE REPORT: How To Write Content For An Online Audience

3. Add Your Keywords and Phrases
After you have created an informative and easy to read piece of content, you'll need to help the search engines find it. For example, if the main phrase you want to be discovered for is "dog training", make sure that phrase is used early in your very first sentence. Add it in the first sentence of your last paragraph. Then use it 1 or 2 times for every 100 or 150 words. Reread your content. Make sure that your keyword placement doesn't come at the cost of readability. If your website is built in WordPress, the free Yoast SEO plugin automatically tests the important areas of your content for usage of the focus keyword, so you can truly optimize your page for the term you need.
4. Check Your Keyword Density
If you use too many keywords on your website pages, you'll get ignored by the search engines. Keyword density analysis is a way of analysing the number of times a selected keyword or phrase appears on your web page. Your keywords should should be just sufficient enough to appear at important places.
As a general rule, keyword density is calculated for every 100 words. An 10% keyword density for the phrase "dog training" would mean that dog training was mentioned 10 times in every 100 words (Ouch!) This will make the content almost ridiculous to read. If you repeat your keywords too much then your website will probably be rejected by the search engines as an artificial site or spam site.
You can get a free website keyword test with this keyword density tool. If the frequency of your main keyword is 2% or lower, the search engines won't punish you, your content will be found and your readability will be natural because of the steps you just took.
Include Keywords in Your Website That Are Laser Targeted
Laser-targeted website keywords qualify your prospects before you ever start to market to them. No business can appeal to everyone, so you need to go after your ideal customer. To do this, you need to use the right keywords on your website, content, blogs and articles so that your target audience can easily find you online. The software from Market Samurai will help you achieve just that by finding those gold nugget opportunities that exist in your marketplace. Download the Free Keyword Research Tool from Market Samurai to include keywords in your website that easily capture front-page rankings, prospects and sales for your online business.