Yes, You Can Create A Digital Product of Your Own
When you create a digital product, once it is produced it can be sold again and again. For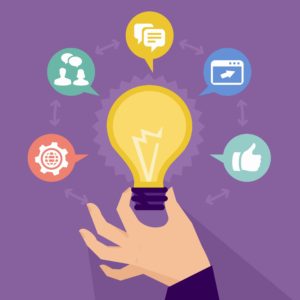 example, it could be writing an ebook on a subject, and then selling it. A digital product is something that your customer can download instantly to their computer and use right away.
No matter how new you are in your niche, you can always create your own product. You don't have to be an expert. You just have to know a little more than your target market and be willing to do some work to create it. Let's take a look a the process to create a digital product that you can sell over and over.
No Expertise Or Too Much Competition?
The first thing you have to do when you create a digital product is face your unfounded fear that your chosen market is saturated or that you can't hold up to someone else in your niche. There might be thousands of ebooks, videos or reports on your topic but that doesn't mean you shouldn't write one, too. People who are into a certain niche don't read just one book and stop.
In most niches, people are looking for fresh ideas or different slants, rather than "professional job titles" of the author. Look at competition as a sign of health in the niche. It means there's so much interest, that everybody is trying to meet demand. So you want to create your own product and share your ideas too!
Start Small When You Create Your Own Product
Although there is a lot of free information online, people know that not everything on the internet is 100% correct. If somebody wants the best quality and most reliable information in the quickest possible way, they will pay for it. And you don't have to write a huge 1000 page ebook. Prospective customers want value for their money. So you can start out small and write a 10-page report filled with useful tips and sell it for $4.95. Starting small when you create a digital product sometimes takes the pressure off of you because you don't have to write a lot or charge a lot.
FREE Checklist: How To Write An Ebook

Creating an eBook
When you create a digital product like an ebook, try to start a narrow topic. So for example, instead of "Lose Weight" as your ebook topic, it could be "How To Lose Belly Fat After You've Had A Baby." Then do a little research to create an outline for it. Brainstorm first, then look on news sites, in forums, on competing blogs, in the table of contents of other books, in keyword tools, and more to find ideas.
It's good to educate yourself but don't just copy someone else's content. Good quality Private Label Rights (PLR) content can be very useful when you create your own product but ensure that you rewrite it to suit your style rather than just blindly copying the information supplied.
When you finish creating your eBook, turn it into a PDF and zip it up in a zip file. You'll need a way of selling it. You can use a site like ClickBank (where you'll need a website to sell it from), or you can use JVZoo where you don't need anything upfront. Make sure, once you have an ebook live for sale somewhere, that you create an eye catching eCover on your website linking to it for sale and post the link to it with commentary all across your social networks.
Making A Product With Video 
Another way to create a digital product with is with a video course.  Videos are becoming more and more popular, primarily because people like to see as they learn. You can put the videos that you create into a private area of your website where only the paid buyers can gain access.
If you go the video route, remember that not everybody likes video or perhaps don't have access to a high enough internet speed to allow them to watch the videos with ease. So it's always useful to have a transcript available for your non-video customers and even an audio mp3 version that they can download to listen too whilst on the go.
The Quickest Way To Create A Digital Product
You may already be selling products and services using affiliate marketing and maybe selling ads on your website to generate income. If you want to take it to the next level you should consider creating a new product of your own. But it can be challenging trying to create your own product. The quickest and easiest solution is to have a simple system that's all done for you. Check out this complete package to create a digital product that has full private label rights so you can rebrand it in anyway you want and keep 100% of the profit!