How To Increase Traffic To Your Website
An online business thrives and survives based on its traffic. The more you're able to increase traffic to your website, the more potential customers you have. And the more customers you have, the more profits you'll earn.

FREE Checklist: Get More Free Website Traffic

However, you don't always want to have to spend an arm and a leg to gain traffic.
Generating traffic doesn't have to be expensive. Before you implement any new tactic, create goals and a plan to achieve them. Test and track for success. Then repeat any and all successes.
Here are 7 cost-effective ways to increase traffic to your website.
 7 Cost-Effective Ways To Increase Traffic to Your Website
1. Search Engine Optimization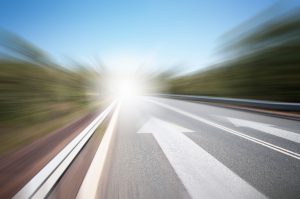 Often abbreviated as SEO, this covers two ways to increase traffic to your website. First, there's on-page SEO. This concerns optimizing each page of your website and social media profiles with the right terms, navigation, keywords, headlines and so forth. Your blog is perfect for improving search engine optimization because you can write keyword-rich, authoritative articles full of information that your audience wants to read and needs to know about. Search engines like websites  that are updated regularly with valuable content.
The other type is off-page SEO. This concerns itself with these same things off the pages you control. For example, guest blogging, forum commenting, and anything above board that you can do to get authoritative links back to your website.
2. Social Networking
One of the best ways to rank higher on search results is to be active on social media. Social networking doesn't cost any money. It costs time and effort. However, there's little else to do on a social networking site except interact. And that's how how to get traffic to your website.
Whether you're using a Facebook group page, a Twitter page, LinkedIn or another social networking site, the key is interaction. Create a compelling profile. Interact, share and comment. Then when it's appropriate, post links to your website and website content. This will then be will be driving traffic to your website.
3. Comment On Industry Blogs
You'd be surprised to find out how much traffic a blog comment can generate. Subscribe to industry blogs. When appropriate and relevant, comment on new blog posts. Be sure to register with the site and to include a link to your website. If you provide good value, fellow commenters are sure to visit your website, as are other blog readers. It's a great way for getting traffic to your website for free. Of course, make sure your comments represent you and your business effectively.
4. Publish 
Publishing is still one of the best ways to get more traffic to your website. Publish on article directories and on other people's websites. Publish in print and online magazines. And syndicate your website content. This will help it get published all over the web. Each time someone reads something you've published and they found it useful, they're likely to visit your website.
Don't forget that content is still king. In fact, not only is content king, it's queen and all the pawns too, and it works together to make a wonderful and enchanting kingdom. Okay, seriously… all the types of content you put on your blog, or someone else's as a guest, needs to be considered unique by the search engines for Google to care about it at all.
5. Blogging
Blogging is similar to publishing. However, in addition to posting to your own blog, try to become a guest blogger. Write posts for other relevant blogs. And be sure to link to your website in your profile or author's resource box.
You've heard it said that you need to have unique content on your blog, but did you know that you need unique content on guest blogs too? Unique content is essential to any blog's wellbeing and popularity. Google sends traffic to websites it views as authoritative, and today that doesn't include websites that have duplicate content.
6. Advertising 
Pay Per Click (PPC) advertising is not free. However, if you handle a campaign strategically it can be very cost effective.  It's an excellent way to increase traffic to your website. What's more, you can choose the targeted traffic you want to be taken to your website, which will build up the traffic with more responsive visitors. PPC campaigns can work wonders when you need a jump start. If you're already working to earn traffic via social networks and other means, adding a PPC campaign to your marketing mix will bring added attention and energy to your offerings.
Advertising online is inexpensive relatively speaking. You have a lot of control over the budget. In fact, having a small budget can actually help you be more successful because you're going to be careful about how much you put into it, only increasing your ad runs when you see a return on your investment. When you buy website traffic, make sure you send visitors to a specific page. For example, send them to a sales page or an opt-in page. This way you can track results and keep a tight hold on your budget.
7. Affiliates
Starting an affiliate program can take time, but it doesn't have to cost a lot of money. Affiliates can send traffic your direction. You only pay when their traffic results in a sales conversion. It's extremely cost effective. This is a wonderful way to get a legion of fans doing a lot of your marketing for you. The easiest way to start an affiliate program is simply to offer discounts to friends and family recommended by customers, along with a coupon to the one who gave the referral. With a formal referral program you should let every customer know about it as soon as they become full customers. As this traffic grows you can start to use affiliate software to help you manage your affiliates like aMember.com, JVZoo.com, or 1ShoppingCart.com.
Free Course To Help You Increase Traffic To Your Website
Generating traffic doesn't have to be expensive. Before you implement any new tactic, create goals and a plan to achieve them. Test and track for success. Repeat any and all successes. Traffic comes to your website due to the marketing strategies and offers you've created to specifically to grab the attention of your target market. These pre-qualified visitors can turn into leads, which can turn into buyers, then become repeat buyers, and ultimately turn into loyal customers. To find out how you can get more highly targeted traffic, this Free Traffic Mini Course will help you to increase traffic to your website, find you more customers and generate more sales.