Will Your Internet Business Survive The Test of Time?
Savvy entrepreneurs have realized that if they want to reach the highest possible number of customers for their products or services they need an internet business. Every business today should have a strong online presence. But just having a website and hoping that people will visit it is not enough.
Today's consumers are becoming more comfortable buying online and will surf the internet to find the best business internet deals that suits their requirements.
Therefore, to build a successful internet business you need a solid online marketing strategy. This will allow you to boost your brand, send more traffic to your site and promote customer awareness.  Here are 5 online marketing tactics that you need to have in place when you start an online business.
5 Online Marketing Tactics For Your Internet Business 
1. Develop A Clear Marketing Message 
Make sure that your marketing messages are clear and easy to understand. This needs to be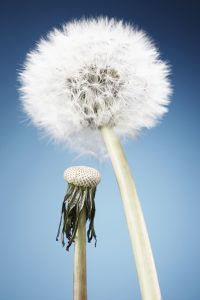 done in such a way that your audience knows what your internet business is about and how it affects them. If your audience doesn't understand what you are saying they won't try and figure it out. They will move onto another website. You need to clearly spell out the benefits of your product and service and how it can make the life of your audience easier or solve a problem for them.
2. Know Your Target Market
There are many different types of online businesses to start. But whatever niche you choose, take the time to research who it is your products or services are targeting. Who is your ideal customer? What are their wants and desires?  By doing this you will discover ways that you can easily market to them. Without this knowledge your marketing strategy will not be as successful as it could be.
3. Don't Rely On One Marketing Method
Businesses live and die by numbers. And the number that is death to any business is the number one. For example, one customer that makes up most your sales or only using one marketing method to attract and build relationships with new and existing customers. Make sure that you use at least two or three online marketing strategies for your internet business. In that way, if one suddenly stops working, you still have others continuing to do their job while you work on replacing the redundant one.
4. Be Consistent
A good internet business will be consistent. This means that your website branding, promotional materials, emails, advertisements, social media sites are all consistent and have the same 'look and feel'. A consistent image provides your customers with a reassurance that your business is organised and focussed. It will help to build trust with your audience. Remember that people only buy from businesses that they know, like and trust.
5. Tracking And Monitoring 
A successful internet business will analyse and track how their website visitors interact with their website. They will know what page is visited the most, how long visitors stay on their website and how they arrived at the website in the first place. By analysing the behaviour of website visitors, you can fine tune it so that they get a better experience which will lead to an increase in sales. Google Analytics is a free service that tracks and reports website traffic. It's also important to track your return on investment for paid marketing. This will enable you to scale up what is working and stop what is not working.
Proven Steps For Running A Profitable Internet Business
There are billions of people on the internet. Every adult with an internet connection has probably bought something online at some stage or will know somebody who has. This could be anything from a music track to a flight to a membership of a website. You don't have to be an expert with computers or programming to start an online business of your own and you don't even have to produce your own products or services. If you want to know more about how to do online business, check out this free online business 'Crash Course'  that reveals the proven steps for running a profitable internet business.