Does Your Internet Home Business Provide Quality Content?
One of the most challenging aspects of running an internet home business is creating high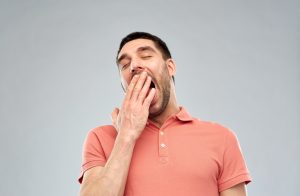 quality and interesting content on a regular basis for your website. Good quality content not only helps to establish you as an expert in your niche but also helps to generate free traffic to your website.
Search engines give higher rankings to websites that are updated regularly. Higher rankings means more visitors to your website, which equates to more people reading your content, which leads to more sales. So how can you quickly and easily create quality content for your internet home business?
Your Internet Home Business Needs A Blog 
When you start a blog for your internet home business it's one of the best online business marketing tools you can have. Regular blog updates keep your website content fresh and the more often you post, the more often the search engine spiders will visit your website. Your blog will begin to attract traffic to your website which, in turn, will help you to sell your products or services. There are several ways you can create regular content for your blog.
Content Curation
Content Curation is where you find quality articles online from other home-based internet businesses that are related to your industry. You then quote from them within your own blog post or article. So all you have to write is a short introductory paragraph and a conclusion. In your main article you would intersperse with your own thoughts and comments. Before you know it you have a complete article on a popular topic created.
The best way to find this type of content is by subscribing to popular blogs that are related to your niche or business field. You can do this by bookmarking links into a folder, which you would then check every day or so. Or you can subscribe to the blogs using an RSS readers such as Feedly.  Then you simply check your reader each time you need to find new content. The handy aspect of using an RSS reader is that it gives you access to blogs that are active and have new content recently published.
FREE REPORT: How To Write Content For An Online Audience
Private Label Rights
The next type of content you can use is private label rights content (PLR). This is content which is written for the specific purpose of being resold for others to use on their websites and blog. PLR content is a great starting point for creating quality content. After you have purchased your related PLR you will need to edit and rewrite it to some extent so that it matches in with the tone and language of your internet home business.
Using PLR is a great way to generate new content regularly. It helps you to publish regular quality content, be seen in the search engines, attain a higher ranking,and get a steam of new visitors on a regular basis.
High Quality Content For Your Internet Home Business
Private label rights content means that you have the right to change the content and edit in any you wish and use it on your website.  It's an invaluable asset when you're running a work from home internet business as it saves you a ton of time in research, writing your own content from scratch and saves on the expense in hiring a writer. Check out this exclusive PLR resource for top-quality content that you can use for blog posts, articles, eBooks, autoresponder email messages and viral images that you can use for internet home business.