Starting An Internet Home Business Is Easier Than You Think
How many people do you know who run their own internet home business? Maybe one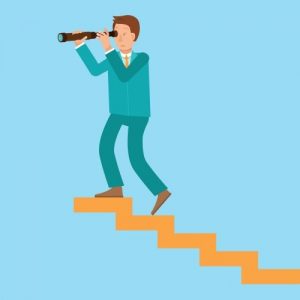 or two or maybe none. Is there a reason that you're not one of them? Perhaps you think that you don't have the technical skills? Well, you're reading this online so you know the basics of using the internet, and that's enough to get started.
Or perhaps you don't think you have the time? We all have the same 24 hours in a each day and if other people have time to get their home businesses online so do you. It's about working smarter, not harder.
The other reason might be you just don't know where to start. But you know what? You're only 6 steps away from running your own internet home business.
6 Steps To Building An Internet Home Business
Step 1. Get Your Website Online
As long as you know what you want to sell and who you want to sell it to, you're ready to get started. You may be surprised to know that you don't actually have to get a website online to start an internet home business. You don't even have to create your own products or services to sell. Let me tell you about the affiliate marketing business model. This is when other online business owners have already built a website and created products to sell on them. Your job is to get people to visit that website via an unique website link supplied to you by the product owner. When a prospect you send to the website buys something, the product owner will pay you a commission.
However, I would always recommend building your own website from day one. You can still sell other people's products from your website. Think of it in the same way as traditional store owner sell products on your local high-street. When you have your own website it's your online shopfront.  It allow you to build your brand online and give people a reason to buy from you, rather than your competitors.
More importantly, it will enable you to start to build a list of prospective customers (see point #4 below). With modern technology, setting up a website is not that difficult. You certainly don't have to start learning website coding or e-commerce programs. There are many online business systems that can be installed with a few clicks following step-by-step instructions. You can even outsource the whole set up if you feel that it's too much for you.
Step 2. Get People To Visit Your Website
Now that your website is online and you have uploaded some content about your business and your products, you have to get people to visit your website. The only internet businesses that make money are the ones that get traffic. Traffic is basically the number of people who visit your website. Without traffic, you'll have no online business.
There are two ways to generate website traffic. You can buy website traffic or you can generate free website traffic. It's worth noting that all website traffic has a cost. Whether it's in actual money or the time you have to spend in actually generating it.
When you buy website traffic, it's basically paid advertising. It delivers instant results but the traffic stops as soon as you stop paying for it. So you have to ensure that you spend your money wisely. There are a wide variety of media options you can use buy website traffic. They including banner advertising, pay-per-click and social media advertising.
It takes a little longer to generate free website traffic, but once it starts, it can provide a steady flow of visitor traffic. These free traffic methods include blogging, video marketing, social media content and optimizing your website to ensure that it's seen by the search engines.
Step 3. Provide Valuable Content
Visitors to your website don't know you. They don't know if you're a legitimate business and they don't know if your products and service actually offer any value. But if your website provides quality information, free offers or discounts, it will encourage your website visitors to remain a little longer on your website.
The value of the information you provide for free will be an indication of the value of what you are selling. It will make your prospects much more likely to buy from you as they will see that you know what you're talking about and that you can provide them with what they were looking for when they first came to your website.
Click Here For Your FREE Online Business Start Up Bundle

Step 4. Offer Something Of Value For Free In Exchange For Their Email Address
You might think that this sounds counter-productive. Why give away something for free when you're trying to sell from your internet home business. The secret is that all the best online business sites give first to receive later.
It's highly unlikely that somebody will buy from you the first time that they visit your website. You have gone to a lot of effort to get them to visit your website in the first place and you don't want that work to go to waste. So, if you can obtain their email address, you can remain in contact with them, rather than hoping that they will return to your website again in the future.
To encourage a website visitor to provide you with their email address, offer them something of value for free that they will want. This could be an ebook you have written, a report, a discount or special offer. As long as it is relevant to your business and provides value.
Step 5. Use Emails To Build A Relationship With Your Prospect
Now that somebody has given you their email address, you need to send them the freebie that you promised. As your website traffic grows and you get more people joining your email list, it will become impossible to manage your emails manually. That's why you need to use autoresponder software for your email marketing.
Email marketing is considered to be one of the most effective marketing strategies and this is only possible with an email autoresponder. An autoresponder will automatically email your freebie when somebody requests it. It can then continue to send a pre-written series of emails with information and benefits about your products and services to develop a relationship with your potential buyer.
Your autoresponder is like the silent salesperson who works 24 hours a day, every day of the year. It allows you to instantly respond to enquires at any time of the day or night, attract new customers, keep and build relationships with existing ones and up-sell or cross-sell your products and services.
Step 6. Overtime, Make Offers Or Recommendations To The People On Your List 
Business on internet can be impersonal. People buy from people that they know, like and trust. Would you want to buy something from an unknown business that you had never heard about? This is why email marketing is so effective. It allows you to build a relationship with the people on your list because you are providing regular and meaningful communications. The more value you provide, the more you will be seen as a trusted source of information.
When your visitors have provided their email address they have confirmed that they are interested in the products or services provided by your internet home business. They have given you permission to contact them in the future. If you provide valuable and relevant information over time they will start to trust you. They are then far more likely to buy from you.
Free Home Internet Business Start-up Bundle
Trying to find the best online home business opportunities can be bit overwhelming. There's the worry that you might get caught up with technical issues that seem impossible to understand. You might feel that you're too old, too young or too inexperienced. Or you may just not know where to start. To help you get started, this free online business course shows you how to start a website business of your own. It provides invaluable insights into a proven internet home business model that lets you get setup and earning profit with a minimum of hassle (even if you're brand new to online business).