What Do You Remember From Internet Marketing School?
Let's say we went to an internet marketing school, what's the first thing that we would be taught? Would it be that internet marketing is basically the process of promoting a business on the internet, which allows you to market to a huge number of internet users from all over the world?

Or perhaps it would be one of the internet marketing strategies like email marketing, social media marketing, video marketing, display advertising, affiliate marketing or search engine marketing?
These are solid strategies that all internet marketing training should cover. However, the most important lesson to learn at an internet marketing school is that internet marketing is not about you. It's about your customer. Your internet marketing strategies will not work unless you know what your customers want and need most. What are their pain points, that is, their most important problems that they need to solve?
Day One At Internet Marketing School
Customers are looking for solutions online that actually work and offer good value for money. They are constantly asking the question, "What's in it for me?"  With so many websites and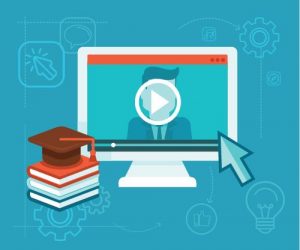 businesses online, you need to learn from your internet marketing school how to answer that question from the moment they show up at your website or discover one of your products online.
One of the reasons that internet marketing is successful is because it has allowed unprecedented levels of focused and targeted marketing. Your customers are looking online for solutions to their most pressing problems. If you research your niche carefully, you should be able to present them with exactly the kinds of solutions they are looking for.
Know Your Niche 
There a number of effective ways to position yourself as the go to business in your chosen niche without spending a fortune on advertising. The first step is to know your niche inside and out. A niche is the specific market or industry that your online business focuses on. Remember that no business can sell to everyone.
The more specific your niche, the more focused you can make the content on your website, your videos on YouTube, your social media posts, and any other marketing messages, the more successful your online business will become.
Free Checklist & Toolkit: How To Choose Your Online Niche

Does Your Website Professional?
Even if you implement every strategy you learned at your internet marketing school to get prospective customers to your website, if your website looks unprofessional, they won't hang around for long. Your website should look professional with an easy to use layout that is mobile-friendly.
Your niche-related content must be worth taking the time to read. Just because it's free doesn't mean it should be junk. In fact, publishing impressive niche content regularly is a great way to position yourself as a leader in your marketplace. Make sure your website has information on every product and service you offer.
Build A List Of Prospects
Use your website as a lead generation tool in order to build your email marketing list. In this way, you can communicate with your prospects on regular basis. By providing them with valuable information, it will help you to build a relationship with your prospects and prove you know what you are talking about. That way, they will be more inclined to buy from you.
The products you promote can be yours, or affiliate products you are selling for a commission.  In order to get people to sign up for a mailing list these days, you need offer something of value that is packed with information (and links to buy products) related to your niche. This could be an report, ebook, video series, check list – anything that provides value. Aim for a broad topic most people interested in your niche will be eager to read. If it's good, they may even they even pass it on to others via email or social networks.
Contribute On Forums and Related Blogs 
People value the opinions of online masters in marketing.  But everybody has to start somewhere. Answer questions in online forums in your niche. Look for guest blogging opportunities in which you write articles for some of the top blogs in your niche to show what you know.
One of the best ways to give yourself instant expertise is to write a book and publish it on Amazon. It doesn't have to be an encyclopedia of everything you know about your niche. Many bestselling books are usually ones with 'How To' somewhere in the title, offering real solutions to your readers. Publish it as an e-book through the Kindle Digital Platform first. If there is enough demand, publish it in paperback as well.
Keep An Eye On The Trends In Your Marketplace
Success in internet marketing comes from giving your prospects what they want and need. Show your prospects that are in the know about all the top products and services available, not just your own. If you research your niche and keep up with the latest trends, you can leverage all this information to position your brand as one worth paying attention. It shows that you have your finger on the pulse of your customers, industry and competitors.
Through research via forums, social networks and surveys, you can start to seem like a mind-reader to your target audience. By tracking and testing your sales materials and your results, you can spend more time on what works and not waste time on what doesn't.
Track the news and trends related to your niche and keep an eye on your competitors. Model your own work based on what they are doing, but always try to go one better. Offer a quality product at the right price, and great bundles that will make your customers' lives better. No matter what the price, be sure your item has high perceived value in the eyes of your customers. Create such great offers they will not only buy, but they will tell others.
A Free Lesson From The Leading Internet Marketing School 
You might be worried that you are coming too late to learn anything from an online marketing class. It may seem impossible to make money in what appears to be a saturated market. Or you might have been in business for a while but your results have failed to match your expectations. How can you rise about the 'noise' of a competitive marketing niche? The Digital Experts Academy  (DEA) is an internet marketing school that provides step-by-step internet marketing courses online for individuals and small businesses. This free internet marketing training will introduce you to the DEA and provide you with the proven steps for running a profitable online business.