Finding Customers For Your Internet Based Business
Every internet based business needs a steady stream of prospects that turn into customers.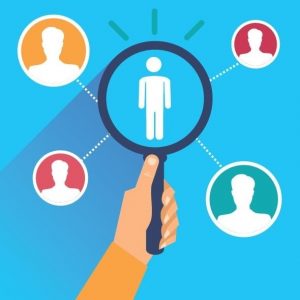 It goes without saying that if you don't have any customers, you won't have a business. There are over 3 billion people who use the internet, so the prospects and customers are out there.
There are a variety of different strategies to find prospects and customers who are interested in the products and services provided by your internet based business.
The following 8 methods have been proven to generate leads.
8 Ways To Find Customers For Your Internet Based Business
1. Give Something Away
When learning how to start a business online, the classic lead generation technique for an internet based business is to give something of value for free. Provide your prospects with something valuable that solves a problem for them. This can be as simple as delivering an ebook or digital report, or handing out free samples and trial offers. Remember that what you give away is reflective of your products or services, so ensure that it does provide value.
2. Capture Emails
You have probably heard that "the money is in the list". All internet businesses that make money have a system of collecting a list of email addresses of prospects who are interested in their products or services. With a database of email addresses you can contact your prospects at anytime you want. To encourage somebody to provide their email address you can offer them something for free (see point #1).
3. Engage Your Prospects
Live chats, webinars, and conferences let you interact with your prospects in a person-to-person manner and help to establish you as a legitimate online business. Live-casting video platforms, like Blab, Periscope and Meerkat have many great features for connecting with and growing your audience.
4. Ask For Referrals
One of the most effective leads is a happy customer referral. You have probably eaten at a restaurant or seen a movie because you heard someone raving about those experiences. This is the power of a referral from a satisfied customer. Ask your customers to spread the message about your internet based business. You can even provide an incentive to motivate past purchasers to generate interested leads.
5. Advertise 
Adverting online gives you the ability to put your internet based business in front of millions of people. Some people try to start online business for free, without investing any money but, as with any business, what you get out is directly related to what you put in. You don't have to spend a fortune to create online advertising campaigns and you can directly target your ideal prospect. Use your campaigns to build list of customers by directing people to a lead capture page. On that lead capture page offer your free ebook or report in exchange for the reader's email address.
6. Social Media
Social networking sites like Facebook, Twitter, Pinterest, and LinkedIn have billions of monthly users. Which networks do your ideal prospects use and where do they hang out and congregate? Use social media sites to establish yourself a legitimate online business and authority in your field by providing valuable and useful content. As more people follow, share, comment on and click on your posts, the more prospects you will gather.
7. Events And Seminars
Check out to see what related events and seminars are taking place that you can attend. Meeting fellow entrepreneurs face-to-face who also have an internet based business not only helps you to establish a network of people who can help you but also gives you access to new prospects. Your product or service could be useful to somebody else in your industry.
8. Joint Ventures
Another great way to find new prospects is to partner with another internet based business in your industry. For example, if your website is about golf, you could offer to write free content for a travel website that provide golf holidays. All you ask for in return is a link back to your website. Another option is to give your free ebook (as discussed in point #1) to other golf website owners to give away for free. Naturally, your guide will have your name on it, with a link back to your website.  If they have a giveaway, you could offer it on your website. Whenever you find another website in your industry look at how you can both work together to increase prospects for each other.
Find Profitable Niches For Your Internet Based Business
A laser-targeted focus qualifies your prospects before you ever communicate with them. Stop trying to appeal to everyone, and go after your ideal customer. The secret is to use the right keywords on your website, content, blogs and articles so that they get seen by the search engines. Market Samurai will help you achieve just that by finding those gold nugget opportunities that exist in your marketplace. Download your FREE copy of Market Samurai and easily capture front-page rankings, prospects and sales for your internet based business.