5 Things That All Legitimate Web Based Business Opportunities Have In Common
There are many legitimate web based business opportunities out there for enthusiastic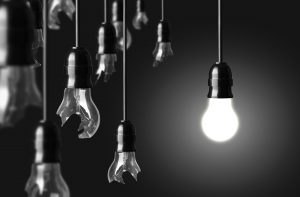 online entrepreneurs. You can create your own information products like ebooks or courses to sell online. If you don't want to create your own products, you can sell ones that have already be made by other people and earn commissions on all your sales. You can buy and sell on eBay or other auction sites. If you have a skill in a particular area, like graphic design or writing, you can work online as a freelancer. Or you may choose to set up a membership website or a website selling drop-shipped or wholesale items.
These are just a few examples of legitimate web based business opportunities. But unfortunately there are also a few dodgy ones out there too. So how do you spot legitimate online businesses?
How To Spot Legitimate Web Based Business Opportunities
1. There's A Clear Target Audience
Whether you're selling ebooks or hard copy books, you have to be clear on who your web based business audience. In other words, who are you selling to? If your target market is 'everyone aged between 16 and 60' it's far too broad. If a potential online business opportunity is claiming that its products will appeal to everyone, they probably won't appeal to anyone. Have a clear focus on your target market. Know the problems or issues that they want to resolve and how your products can help them.
2. You Can Offer Range Of Products Or Services
Don't just rely on a web business opportunity that only has one product at one price. You will have more success if you provide customers with several alternatives rather than just one. If you just sell just one product with no add-ons or up-sells your customers will not have sufficient options to pick from. Do bear in mind though that if you try and sell too many different products you may confuse your customers and they'll buy nothing.  Aim to have a good mix of related products that provide the 3 main revenue streams, basic one-off direct sales income, recurring income, and high ticket income.
Free Checklist & Toolkit: How To Choose Your Online Niche

3. You Can Start Part-Time
Most legitimate web based business opportunities will allow you to work on a part-time basis from home. If you have a regular job with a regular income, you don't want to give it all up because you've been promised that you'll make millions on the internet.  When you get started, you can work during your lunch hour at your local coffee shop if they provide a WiFi service or you can work at home in the evenings or weekends. Bear in mind that it takes time to establish an online work from home business.
4. There's A Solid Business Model
Steer clear of opening a web based business that says you can earn millions in a few weeks. There is no such thing as a 'get rich quick' on the internet. Just like other successful businesses, legitimate web based business opportunities are based on a solid and proven business model with a dependable and safe mix of income streams.
5. You Get Back Up And Support
If you were to start a new job working for somebody else, you would expect someone to show you how to do the job properly. And it's no different for an online business opportunity. If you're expected to run a new web based business without any support then think twice before you commit to anything. If you're new to the online business world, it can be a bit overwhelming. The more back up and support you get, the quicker your route to success.
Understanding Legitimate Web Based Business Opportunities
Regardless of your age, education, technical skills or qualifications there are no specific requirements for starting a legit online business. There are teenagers all the way up to retired folks who have have put their web based business ideas into action and now enjoy the rewards. And the key element is that they took action. It's surprising how so many people think and talk about their intentions to start their own online business but never actually take any real action and do it. If you genuinely want to learn more about legitimate web based business opportunities, this Free Online Business Webinar reveals the strategies for profiting online and growing your income with a business you are passionate about.