Is Everything You Hear About List Building True?
List building is the life blood of an online business. Your list contains the details of potential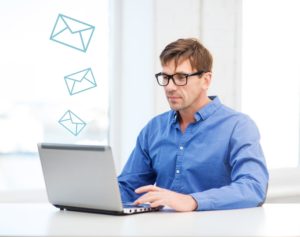 and actual customers who have voluntarily given you their permission to send them emails about your products and services.
To ensure that you build your online business successfully, you must be proactive in your list building, take action daily, learn new skills and techniques and be patient. Here are 7 common myths about list building.
7 Common Myths About List Building
1. You Need A Big List To See Results 
One of the the most common myths about list building is that you need a big list before you see any results. But this is not true. Even a small list can reap big rewards if your subscribers are engaged. You have to look at the source of the traffic that you are targeting with your marketing campaigns to encourage people to join your list. It does not matter if you have 5 or 5000 subscribers on your list if they have no intention of actually buying from you.
2. You Need To Be An Expert To Build A List
You do not need to be an expert when you start to build a customer list. What you do need to have is the right attitude. You must be positive and confident that your online business is offering products and services that provide value for your customers and solves a problem for them or makes their life easier.
3. You Need To Be A  Designer To Build A Squeeze Page
A squeeze page is a webpage that is specially created to help you build a customer list. It promotes the benefits of your product or service and offers the potential customer something of value related to your business in return for their email address. This freebie could be an ebook, a video or something else entirely. Squeeze pages need to be eye catching and appeal to your target audience but you do not have to be a web designer to create one. There is a wide variety of squeeze page builder software that make the whole process easy and quick to produce.
4. List Building Always Costs Money
There will always be a cost for building a customer list, but that does not only mean in monetary terms. If you are not actually paying money to drive traffic to your squeeze pages, there will be a cost in time. Paid traffic usually provides instant results but will stop once you stop paying for it. Free traffic takes longer to generate results but can provide a steady stream of traffic once the momentum starts.
5. You Get Quicker Results Sending Your Traffic To A Sales Page
If you have a product that sells well in a particular market, you could argue that you will get quicker results by sending potential customers directly to a sales page rather than a squeeze page. However, if you send traffic directly to a sales page, especially if you are an affiliate marketer for a product, and the visitor does not buy, you've lost that prospect for good.  Whereas, if they join your list, you can develop a relationship with them and although they don't buy now, they may well do at a later date. Even if the visitor does buy the product, it will be difficult to sell to them again as you will have no contact details for them.
6. Email Marketing Is No Longer Effective
List building and email marketing are closely connected to each other. When done correctly, targeted email marketing is one of the most powerful marketing tools available to your online business. By sending emails using list building software to a predetermined list of people who already have a proven interest in your products or services will generate results. It is worth noting that research shows that 67% of marketers around the world rated email as best online marketing method.
7. The Money Is In The List 
Is this last point really a myth? Doesn't everybody say that the money is in the list? In real truth is that the money is in the relationship with the list. When you build a customer list, it involves more than continually blasting out sales messages to your subscribers. You need to develop a relationship with the people on your list and continually provide them with value. This way they will see you as an authority in your niche, start to trust you and be more inclined to buy from you.
List Building Made Easy
Everyone in the online business world knows that list building is critical. However, one of the most challenging list building strategies is creating eye-catching squeeze pages. But this Squeeze Page Software has everything you need. It provides a range of templates that you can easily edit and which are fully hosted, mobile friendly and simple to integrate with your autoresponder software. They also provide full conversion analytics and are SEO ready. Start you free trial today and see how quickly and easily you can create your own squeeze pages and build a customer list.