List Building Tips To Help Your Online Business
Building a mailing list is one of the most important elements of any online business and the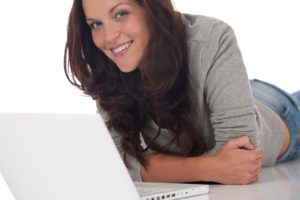 list building tips in this article will help you to build the trust of your subscribers. Your list contains the details of potential and actual customers who have voluntarily given you their permission to send them emails about your products and services.
But this means more than continually blasting out sales messages. Your subscribers signed up to your list because they wanted to know more about your products and services and how they can be beneficial to them. To actually buy from you they have to see that you are a real person and that they can trust you and getting the trust of a subscriber you don't personally know is a big achievement. Here are 4 list building tips that will help you to build the trust with the people on your list.
1. Have A Legitimate Business
Our list building tips start off with the obvious. You need to show that you are legitimate business and a real person. This means having your own website and information on your website about who you are and how people can contact you. Would you buy something from a website where it did not say who owned it and there was no way of contacting the website owner? If you wouldn't, why should your prospects? Demonstrate in your emails that you have a passion for your business and that you are genuinely interested in your products and services.
2. Be Seen As An Authority In Your Industry  
People rely on other people who know what they are talking about. Get all the knowledge and information you can about your industry and you'll start to be seen as an authority. As you go about building a mailing list, provide your subscribers with helpful hints and guidelines that are relevant to what you are selling. If your prospects see you as someone who knows what they are doing and saying, they will come to trust you quickly. You don't have to be an expert, you just need to know a little more than your subscribers.
3. Be Honest And True
When building an email marketing list always remain honest and true to your customers. If you would not send a certain email to your best friend, don't send it to your subscribers. Don't try and sell anything that you would not personally buy and provide guarantees on your products and services. The more satisfied customers you get, the bigger probability there is that they will recommend you. Generally, people will trust someone they know and if that someone recommends your business, you will have a major advantage over your competitors. People who have been recommended to you will go to your website and check it out for themselves. They then have the opportunity  to experience what the others have experienced from you, so make sure the service you provide is consistent.
4. Allow People To Unsubscribe From Your List
You may think that the last of these email list building tips is a bit contradictory. You need to give people and easy way to unsubscribe from your list. Every email should give them the option to stop receiving any further emails from you. Showing them that you are not there to trap them will build more trust. Keep a clean list that would enable them to unsubscribe anytime they want. Let people know that they can let you go whenever they want to. Many are wary that they may be stuck on a list for life and would have to abandon their email accounts if they did not want to hear from you anymore.
Building A Mailing List The Easy Way
Remember that when you get the trust of your subscribers, don't lose that trust. If you do, it is very difficult to get it back. Anyone who has an profitable online business will tell you that success comes from building a mailing list of people that trust and respect you and your opinions. But building your own website landing page to attract subscribers can be tricky. Trying to upload backgrounds, add text, videos or images to appeal to your target audience can be time consuming and frustrating. This Lead Capture Page Software has everything you need. It provides a range of templates that you can easily edit to start building a mailing list today.