Got An Online Business? Start A Blog
When you start a blog for your online business it can become one of your most important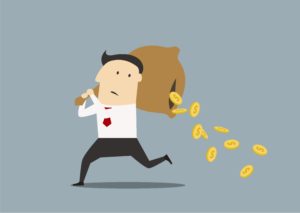 marketing tools. A blog enables you to create awareness for your products and services and gets clients and customers to interact with each other.
Blogs were originally used as a online journals or as a way to generate community encouragement for a particular activity or event. But in the online business world today it is vital for online entrepreneurs to know how to build a blog because they play a key role in educating prospects so that they become future customers. All online businesses need website visitors and one of the best ways to get prospective customers to visit your website is to start a blog.
Why Start a Blog?
When you start a blog it enables you to create awareness for your products and services and it will improve your website rankings in the search engine results. Regular blog updates keep your website content fresh, and search engines love fresh content. The more often you post, the more often the search engine spiders will visit your website. Your blog will begin to attract traffic to your website which, in turn, will help you  to sell your products or services.
How To Create A Blog
You can start a blog free with a ready hosted platform like Blogger, a free publishing tool from Google. However, this option does not give your own blog domain name and hosting, which is important if you want to be seen as legitimate and professional online business. Many professional and blogs use the WordPress.org platform. The blogging software is free and there are many themes and plug-ins (added features) that you can use. There are many online tutorials that teach you how to build a blog using WordPress so that you can be up and running in no time.
When creating content for your blog, ensure that it is relevant to your chosen niche.  A jack-of-all-trades type of blog will not attract your target audience. You have to provide useful information, reviews, opinions, lists and more that will be beneficial to your audience. If you can connect with your readers' hopes, wants and needs they will continue to come back to read more.
FREE REPORT: How To Write Epic Blog Posts

How To Have A Blog And Make Money
When you start a blog you are not going to make money from it right away. You need to create good content to build up your audience. As you build a relationship with your readers they will come know, like and trust you. As this trust grows, your readers will be more inclined to buy products and services on your recommendation. There are also  a number of other profitable additions you can include on your blog, such as:
Everything You Need To Start A Blog
The WordPress website platform is recognized in the online business world as a the best system to start a blog today. But WordPress is much more than just a blogging platform. Today a WordPress website has the functionality to help your online business earn revenue as well providing as a complete content management system. If you've ever struggled to start a blog using WordPress or you find yourself wasting hours or even days trying to figure it all out on your own then the Know WP Video Course can help you. This easy to follow course shows you how to start a blog now and boost your online brand.