10 Ways To Improve Your Web Based Business
If you've got a web based business your website is the only connection your prospects have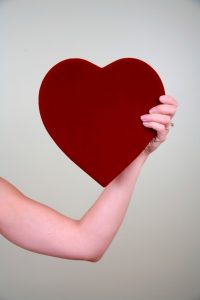 to you. They don't know if you are trustworthy. They don't know who you are are or if you know what you're talking about.
But if you can establish that you're a legit online business and resource, then you will stand out from your competitors and your journey to success will be much quicker.
Why? Because people buy from business that they know, like and trust. They become loyal customers and will even recommend your business to others. Here are 10 ways to improve your web based business so people will love it.
10 Reasons Why People Will Love Your Web Based Business
1. Provide Quality Information
People use the internet to find information and if a visitor comes to your website and they find quality content material that is useful to them they will be more likely to stay on your website longer or subscribe to your email list to receive more. Share information that matters to your prospects and visitors. Show them why they can trust you. Be a source of information.
2. Simple Website Navigation
If a website is confusing to navigate, your visitors will quickly leave. However, if your website is streamlined and well designed to enhance the visitor's experience, then your prospects can tell you've put them first.
3. Provide Guarantees 
People will naturally be cautious about buying a product or service from you, even if you are a legitimate internet home based business. But if you web based business offers an unconditional, 100% money back guarantee you eliminate any risk that the customer may have about buying from you.
4. Testimonials, Reviews and Endorsements
Testimonials, reviews and endorsements go a long way toward convincing prospects that you are a reputable and genuine  online business. This can be challenging when you start an internet business but you can still ask people you know from the 'offline world' to provide endorsements on your level of professionalism, honesty and attention to customer service.
5. Be Transparent
As you build your web based business show yourself as being human. Start a blog and reach out to your customers telling them about your successes and your challenges. Use video on your website to show that you are a real person. Don't think that you can't make mistakes and share those trials and tribulations. When you're completely transparent and up-front about your business, you earn credibility.
6. Provide a FAQ Page
An FAQ (frequently asked questions) page makes it easy for visitors to find the answers to their questions. The FAQ page also provides answers to questions that a prospect may not want to ask you directly and so provides reassurance that you are there to help them.
7. Be Available
Let your website visitors know that they can contact you and how they can do it. Don't hide behind your website. Make sure that your website has a 'contact me' section in the top area of your website. As a general rule, this is usually located in the far right hand side of the top navigation bar. If a prospect or visitor cannot contact you, they'll wonder why you're hiding.
8. About Me Page
The internet is a competitive and sometimes impersonal business environment and a key factor for success is to give your web based business some personality. When you create a 'About Me' page, it can become of the top read pages on your website. Tell people who are, why you've created your online business and how it can help them.
9. Fast Loading Website
Whether you're starting home based internet business or creating a website for your offlien business make sure it's hosted on server that guarantees fast load times. The faster computers get, the less patience people have. The average person will give your page about 7 seconds to load and after that, they're gone to one of your competitors.
10. Start A Blog
When you start a blog it not only enhances your personal credibility but also the products and services provided by your web based business. A blog not only keeps you in touch with your customers but also help to website noticed by the search engines as they prefer websites that are regularly updated. Most qualified leads, whether you know who they are or not, will read your blog at some time or another.
Proven Steps For Running A Web Based Business
When you start an internet business you will have a greater chance of success when you have a set of proven steps to follow. Very few people have achieved success on the internet without some element of help or guidance. If you want to learn how to start your own online business or you're not achieving the results that you want, this free 'crash course' for profiting online provides the proven steps for running a profitable web based business.