Looking For A Legitimate Low Cost Business To Start?
Are your entrepreneurial ambitions being crushed because you can't find a legitimate low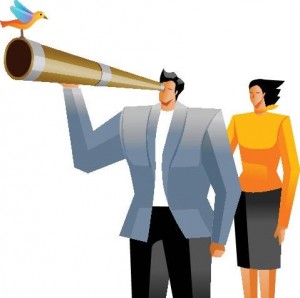 cost business to start?  Traditional franchises with their 'ready-made' business models are often the first choice for new entrepreneurs. However, these franchises usually require a huge capital outlay that is out of reach for many.
It is worth bearing in main that you do need some funds to start a business. You can't put nothing into a business venture and expect to earn a tidy sum from a zero investment. So what is a good business to start if you don't have loads of spare cash? Look no further than the world's largest marketplace where people are buying and selling literally every second. The internet.
An Easy Start Up Business
To get started in the world of bricks and mortar businesses, you need to make substantial investments in human resources, inventory, equipment and premises to trade from. However, an online business is a low cost business to start because all you need is one person, one computer, limited capital and, of course, access to the internet.
Yes, you will need to invest some money into buying a website domain name and hosting for your website. You can build your own website (it's not as difficult as you might think) or you can hire a freelancer to build it for you. But these costs are minimal compared to the high costs of renting a physical building to operate from or the costs of buying stock or employing staff.
5 Options For A Low Cost Business To Start Online
1. Sell Other People's Products
Just like a traditional retailer on your local high street will sell products created and manufactured by other businesses, you can do the same with an online business. This online business model, known as affiliate marketing, has a number of advantages over the traditional retail model. Firstly, you don't have to buy any stock. Second, you don't have to sort out any payment systems or organize any deliveries. Next, you can sell tangible products that get delivered to the customer's front door. Or you can sell digital products which the customer can download instantly to their computer.
So, for example, if you're in the health and fitness niche, you can sell a stationary exercise bike and a video download course on how to lose weight. Check out these affiliate websites for products or services that you can sell as an affiliate:  Amazon, CJAffiliate, ClickBank and JVZoo.
2. Sell Your Services Online
Another great low cost business to start is freelancing your services online. If you have a particular level of expertise or skills there will be people looking for them. And the internet is the place where they go to find them. People from graduate students to professionals can find assignments online where they can earn an income. Online freelance websites like UpWork have thousands of customers looking for writers, graphic designers, translators, web designers, marketing and sales staff, legal and financial professionals and more.
Click Here For Your FREE Online Business Start Up Bundle

3. Create Your Own Digital Product
A digital product is something that a customer can download instantly to their computer when they purchase it. There's no hanging around waiting for it to be delivered. It can be in the form of a report, ebook, video or audio series or an online tutorial. The biggest advantage when you a create digital product is that once you have produced it, you can sell it online again and again.
You don't need to be an expert in a particular subject to create a digital product to sell online. You just need to know more than the average person on your chosen subject. One option is to use someone else's knowledge to create a digital product yourself. For example, it could be as simple as interviewing several tennis coaches to help you create an eBook about improving your serve. Just think about the number of tennis players who want to improve their serve!
4. Create A Membership Website
A membership site, or subscription based website, is a site that's password protected and members pay a monthly fee to get access to the information.  Think of it being like a consultant in the traditional offline world, where you help and advise clients with your business knowledge. A membership website doesn't require you to be there everyday. You can create content ahead of time that drip feeds to your customers when they sign up.
You could also combine your membership website with selling related affiliate products or creating your own digital products to generate multiple income streams.
5.  Be An Online Teacher Or Coach
Online teaching has become a popular low cost business to start for many people over the past few years. If you have specific expertise or skills, you can pass on that knowledge to students from anywhere in the world. People may not have access to a teacher or coach near to where they live and don't want to travel for long distances every week for a one hour lesson or coaching session. However, the internet makes it simple with easy to use online video and audio connections. You can set up one-to-one sessions or group sessions. Also, you can sign on when you want to, from any place with an internet connection to reach your students.
Start Your Own Online Business With A Free Startup Bundle
The examples above are just a few examples of low cost businesses to start online. No mater what your experience or knowledge, there are no restrictions. The online business world is open to people from all walks of life. This ranges from real estate agents to single parents, from mortgage brokers to people who have lost their jobs. But that's not to say it's easy money. Just like any other business, an online business will only succeed if you have a solid business model, clear direction and are willing to put in the work. If you're ready to start, but you're not quite sure where to begin, this free online business start up bundle provides with the perfect launch pad to start a low cost business on the internet.