Does Your Internet Based Business Have Loyal Customers?
You don't need me to tell you that every internet based business needs customers to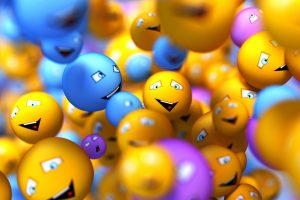 survive. No customers means no business. It's not uncommon for new internet entrepreneurs to spend time and money learning how to start a business online and then expecting it to magically start making money. Knowing how to start a business online is important but you also need to how to ensure that your internet based business can not only find customers but also get them to buy from you again and again.
It costs 6 to 7 times more to get a new customer than keep an existing one. So how is business done online to convert short-term visitors and customers into loyal long-term clients and even brand advocates?
How To Create Loyal Customers For Your Internet Based Business
1. Get Them to Come
Every internet based business needs to get traffic. Generating content that is valuable and beneficial to your target audience will get you noticed on search engines and pull traffic in. So too will videos on YouTube and posting content to social media sites. You can also pay to get traffic. Make sure that you track where your traffic comes from so that you can scale up what works and drop what doesn't work.
2. Get Them to Browse
When you get a visitor to your website, make sure everything is in place to get to want them to stay and get to know you better. Your website needs to look good, be easy to navigate and have great content, images and videos to keep your visitor interested.
The content should encourage them to browse more. Also include an email capture box with the incentive of a free special report or ecourse. In this way visitors won't just visit once and click away forever as you will be able to keep in contact with them via email marketing.
3. Keep Them Coming Back
Your email marketing and social media content will enable your audience to get to know, like and trust you and will help keep them coming back to your website. After the ecourse is over, for example, continue to email them your enewsletter. Notify subscribers and followers of new content and products that you have added to your internet based business. Encourage them to share the information with others who might be interested.
FREE Checklist: Create An Effective Sales Funnel

4. Get Them to Buy
When you are creating content, think information plus promotion. If you've ever seen an infomercial on TV, you know the ultimate goal is to get people to buy. The companies inform and entertain as they sell. They identify a problem and provide a solution for it that you can buy at a low price. The solution is guaranteed to work, or your money back. This low-risk offer means most people who need the item will usually be willing to buy.
5. Offer Real Solutions With Real Value
Investigate similar products and services your competitors are offering. How can you make yours better? Are your prices in line with what the market will tolerate? Does yours really work? Sell quality products and they will keep coming back for more.
6. Get Them to Buy Again
The internet businesses that make money are the ones that don't just sell one thing once. When somebody has purchased a product from you, use your email marketing automation tools to put them onto a new list – your customer list for that product. Now you can offer them "insider information," special deals and more. Personalize the promotions instead of lumping everyone onto one list. We all love to feel special and everyone loves a bargain. Special deals will help your subscribers with both.
7. Treat Your Customers Like the Valuable Business Assets They Are
Many businesses make the mistake of chasing new customers to the point of neglecting their existing ones. Tried and tested marketing wisdom found to be true is the 80/20 rule – that is, 20% of your customers will be responsible for 80% of your sales.
8. Offer Real Value Worth Recommending
Statistics show that one happy customer will tell one other person, but one unhappy customer will tell seven others about their "terrible experience". In these days of social media, this can be a disaster waiting to happen. On the other hand, if you don't have a social media presence online, you can't control the conversation to try to put out any fires that might start to blaze.
Create a product page and allow user-generated content, but be sure to monitor it. Maintain a professional stance at all times. If you seem like a company easy to do business with, you'll be amazed at how many customers can become enthusiastic and loyal customers.
Proven Steps For Running A Successful Internet Based Business
When you know how start a business online it opens up huge opportunities to tap into the growing market of people buying products and services on the internet. You don't even need your own products to get started. To discover more on how to do online business successfully, this Free 'Crash Course' reveals the proven strategies for running an internet based business and growing your income using models and concepts that very few people know about.