Can Anyone Make Money From Affiliate Marketing?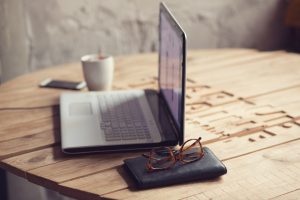 To make money from affiliate marketing there are two different ways you can go. You can promote and sell digital products, tangible products, or both. Digital products include ebooks, video courses and membership sites that can be used online or downloaded directly by the customer.
You can also promote tangible products through retailers. For example, many people choose to promote items from Amazon to receive a commission. There are also many other retailers that will share a commission with you if you promote their products.
So where do you start if your looking for affiliate opportunities?
What Is Affiliate Marketing?
You make money from affiliate marketing by promoting other people's products or services on the internet. You find a product you like, promote it to an audience that will want that product, and earn a commission on each sale that you make. You're called an affiliate because you're associated with the particular product or service that you're selling but you're not part of the business that actually produced it.
The key to making reliable, repeatable money as an affiliate is to find a product that is in high demand, pays a good commission to you, and is backed by a company that takes care of their customers. That means finding the perfect affiliate products to promote. You also want to work with the best affiliate marketing programs that have good reputations, and that work very diligently marketing to your prospects, so that they do a lot of the hard sales work for you.
Top Affiliate Marketing Companies
ClickBank
Amazon Associates
Rakuten
CJ Affiliate by Conversant
AvantLink
AvanGate
RevenueWire
ShareASale
eBay Partner Network
FlexOffers
This list of affiliate marketing companies are just the tip of the iceberg. There are many other networks and businesses that you can use to make money from affiliate marketing. However, the 10 listed above are reputable, they take care of their customers and do massive amounts of marketing work for you. They are affiliate programs that pay regularly and reliably and are highly regarded by the most successful affiliate marketers in the world.
FREE Checklist: Affiliate Marketing For Beginners

How Much Money Can You Make From Affiliate Marketing? 
As far as the amount of money you can make, the sky is the limit. There are affiliate marketers who quietly make thousands of dollars per month and more. We're not talking just a handful of affiliates here either. This is a business that rewards effort. The more time, effort and resources you put into your affiliate marketing business, the better your chances of earning a significant income.
Amazon will pay you straight to your bank account, they will send you a check, or they will pay you in an Amazon Visa Card. They pay every month for the previous month's sales. So, after you sell something from Amazon, you're  basically operating on a 60 day holding pattern before you get paid.
ClickBank will pay you directly to your bank account through a wire payment. They may also send you a check if that's what you prefer. The company has you set up a payment threshold, and you're paid whenever that threshold is met. You can keep this very low if you want frequent payments, or set it higher if you like the idea of receiving  big payments less frequently.
What Can You Sell? 
You can make money from affiliate marketing in just about every niche. Both digital and tangible products have unlimited income potential. However, you won't have a huge volume of sales on your first day in affiliate marketing. It will take time to grow a volume of sales that gives you a large income.
As an affiliate marketer, you'll have to decide what types of products you want to promote. You can promote high ticket items with large commissions, or promote items that have lower commissions, but will sell at a higher volume. When making that decision, you need to think about your audience and the people you're  selling to. If you feel that your audience will be interested and able to purchase more expensive items, you may want to promote them.
But if you feel that promoting a very expensive product will alienate many of your customers, you may not want to promote high ticket items. This all comes back to the idea of building relationships online so that you know you customer and you can meet their needs.
What Products Sell The Best?
In the ClickBank marketplace you'll see that all the products have a 'gravity' score. Products with higher gravity scores sell better than similar products with lower scores. So, for example, if you're looking at two weight loss products to promote to women over 50 and one has a gravity of 62 and the other has a gravity score of 20, go with the product with the higher score.
If you're selling products via Amazon, look for products that have lots of reviews and a 4-star customer satisfaction rating or higher. On the list of affiliate marketing companies above, each will have some way to uncover which products are highly rated by previous purchasers. They'll also show which products sell the best, as well as those with the highest commission rates. This is true with any reputable company or network that works with affiliate marketers.
Which Affiliate Programs For My Website?
Don't spend too much time locating a product to promote. If you work with any of the affiliate networks mentioned above, you'll be working with a reputable company takes care of their customers. Find a product that matches what your audience is looking for, get approved by an affiliate network, and get started.
With that in mind, you can choose the best products to promote and you can increase your earnings potential. As long as you promote quality digital or tangible products that will impact your consumers positively you can make money from affiliate marketing.
Free 'Crash Course' On How To Make Money From Affiliate Marketing
Affiliate marketing is a great way to start your own online business. You don't need to create a product, sort out online payment systems or product delivery. The product owner takes care that. Your job is to send prospective customers to an offer. You then get paid a commission every time someone buys through your affiliate link.
Bear in mind that success won't happen overnight. It takes dedication, thoughtful research, and relationship building to really make money from affiliate marketing.  But as an affiliate marketer, you have the potential to make a great income when you choose the right niche, stay committed, and understand your audience. If you want know more about marketing affiliate programs this free 'crash course' shows you how to do affiliate marketing and why most people struggle to scale their results and make any real money.