Can You Really Make Money From Information Marketing?
Many people think that you can't make money from information marketing. But information marketing has taken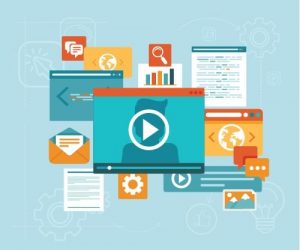 the internet by storm. In a nut shell, information marketing is where you, as an online entrepreneur, promote and sell information online. This information could be in the form of an ebook, a report, a video tutorial or an audio series. Basically, anyway that you can provide information to a customer.
More often than not, the information product is provided digitally, so a customer can download or have instant access to it directly after purchase. That means there's no waiting around for it to be delivered.
The way that many online entrepreneurs make money from information marketing is that they create the product once, and then sell it time and time again. Because it's in a ditgial format, the same product can be sold to as many different people as you like. As more and more people begin utilizing digital information and reading and learning online, more opportunities are opening up for information marketers.
What Is an Online Infopreneur?
An online infopreneur is someone who has set up an internet business to make money from information marketing.  As an example, let's say that the online infopreneur has a passion for or a strong interest in dogs and dog training. They might create training manuals, videos and courses on how to train your pet dog. The information could range from how to house train a puppy to training a dog to stand on it's back legs.
As an online infopreneur, your first job is to determine what your passions are and if there's a market for it. You can begin by making a list of the topics you're knowledgeable or passionate about. Then you begin your research. Using keyword research tools and investigating online, you'd look to see if people are searching for that topic.
You Don't Have To be An Expert
You don't have to be an expert in a particular subject to make money from information marketing. You just need to know more than the average person on your chosen subject. It's important to have a passion or interest in what you're selling because you'll be naturally more motivated to work on it. Also if you're not very interested in your topic, it will show through to your prospects.
If don't think that you have sufficient knowledge to create an information product yourself, you can use someone else's knowledge. For example, going back to the dog training example, it could be as simple as interviewing a vet to help you create an ebook about the right way to reward your dog with treats.
FREE Checklist: How To Write An Ebook

Making Money Marketing Online
So your first step is to find your interests and passions. Your second step is to research them for profitable niches. Once you've chosen a niche, it's time to create your website and information products. Your website will be dedicated to helping your audience learn what they need to know or want to know about your topic. Your website needs to provide information that will engage with your audience and keep them interested.
Once you have people interested and accessing the content on your website, you can take them to the next step which is to offer them a product to buy. Often this is an ebook, an online course or a video series. The way to make money from information marketing products is to solve a problem for your audience. For example, "How to stop your dog from biting." You may uncover common problems during your research or you may need to do additional research to find the answers.
Why Will People Pay For Information?
People use the internet to get information. So why will people pay for information when they can look online and  get it for free? Firstly, how much time have your audience got to search for that information? If they land on your website and see that you provide solid and valuable advice that they can get instantly, with a full money back satisfaction guarantee, they will be inclined to buy because they are time poor and need a solution to their problem quickly.
Also, everyone knows that not all information found online is equal or even correct. If you want the best advice, the best training and the best information, then you have to get it from a reliable source. If your website demonstrates your authority and knowledge in your chosen niche and provides the highest possible value, prospects will be more inclined to buy information from you rather than rely on free, and probably unreliable and untrustworthy, information.
Free Checklist: How To Make Money From Information Marketing
If you have a passion, interest or specialty knowledge about a topic, consider using that start your own information marketing business. It's a great way of making money online. Some information marketers have gone on to make millions from their e-books, courses and videos. You may think getting you information marketing ideas into an e-book it's a pretty simple process. On the other hand, you might think researching, writing, formatting, publishing and marketing your e-book is incredibly difficult. The reality of the situation is somewhere in the middle. Download my free checklist for writing an ebook for profit and get the step by step process on how to make money from information marketing.