5 Ways You Can Make Money On The Internet
If you ask how to make money on the internet you're generally going to hear one of two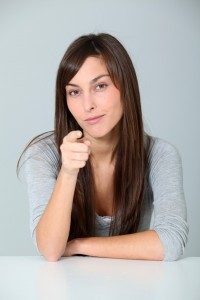 things. You're going to hear people telling you that there are no genuine internet money making opportunities any more and all the good business models are taken up or are too complicated. However, that's not true.
You're also going to hear people who will promise you that you can make millions online. While that is true for some, it's not common. What's true if you want make money online today is that you have the right products for the right audience at the right price and at the right time.
Here are 5 basic business models that you can use to make money on the internet that generally achieve a good level of success.
5 Basic Ways To Make Money On The Internet
1. Affiliate Marketing
Affiliate marketing is normally the system that most people use when first start to make money on the internet. Profit is made by promoting the products or services of others and earning a commission. Affiliate marketing is a great way to get started as you don't have to create your own products, buy and stock, sort out payment systems or organize delivery. The product owner takes care of all of that. Your job as an affiliate is to promote your chosen products to a target audience and if they buy via your affiliate link, you earn a commission.
2. Information Marketing 
You may be thinking how can you make money selling information when there is so much out there for free? Well, there are 2 main reasons. Firstly, there is so much free information online, it can a long time trying to find genuine information that will help you solve a problem. And many people are willing to pay for that information if they can get is quickly from a reliable source. Second, a lot of information online is not 100% correct and is unreliable. However, if you are an expert or specialist in a certain industry you can sell information when people see you as an authority in your chosen field.
3. Membership Websites
A membership website is no different to being a consultant in the traditional offline world, where you help and advise clients with your business knowledge. Membership websites also provide the added benefit that your members will see you as the expert, and this brings credibility and trust. Not only is it a great way to make money on the internet as people tend to stay clients for long periods but you can also recommend related affiliate products to your members.
4. Service Provider  
Being a service provider is another great way to make money on the internet. Profit is made by providing a service such as writing, graphics, website creation or being a virtual assistant. Check out freelance websites like Elance and UpWork who have thousands of customers looking for people like you who are offering their skills in return for payment.
5. Retailer or Ecommerce 
This is where you make a profit selling your own products. By far, the easiest way to do this is with digital products. This is something that your customer can download instantly when they buy it from you. You create it once, and you can sell it again and again. You don't need to be an expert in a particular subject to create a digital product like an ebook, report, audio course or video training series. You just need to know more than the average person on your chosen subject.
Finding Your Customers
These five top ways to make money online all have one thing in common. They also all need people to visit your website in order to buy these products or services. So do you get people to your website?
Create Good Content
The unifying theme behind successful websites is good content that provides value. People go online to be informed, to connect, communicate and to be entertained. The single unifying thread for all of these interactions is content. Content can be read, watched, listened to and shared. It can be an article, a blog post, a report, a book, an online course, a video or an audio. Without content a website doesn't stand a chance. Information is the reason for the internet. If a website doesn't provide information, it has no value to your audience.
Getting Started
Okay, so you choose your business model. You choose a business topic or speciality. This is often called a niche. A niche is a special topic. For example, you could decide you want to start a membership site. Great, but about what? Recipes, because you love to cook and share recipes. Fantastic! Now it's time to create the content for your website. You need to give people a reason to visit your website and become a member. The next step is to continue to provide value. What are you going to offer your members to motivate them to stay members?
If you decide to create a digital product, what information are you going to provide that will motivate people to buy your books? What information can you provide clients to motivate them to hire you as a service provider?
The Proven Steps To Make Money On The Internet
If you want to make real money online, your prospects will want to know one thing –  "What is in this for me?" How will this benefit me?" Choose your topic and model wisely. Create fantastic content and provide value. Too many people jump in head first without any real plan what they are doing and find themselves overwhelmed and confused. They waste time and money and give up thinking that it was not worth the effort after all. This Free Internet Business Presentation reveals the proven steps to make money on the internet even if you don't have any previous experience or don't know where to start.