5 Skills You Need To Make Money With Affiliate Marketing
Many people who start an online business look to make money with affiliate marketing.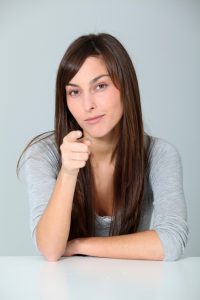 This is where you sell other people's products or services and earn a commission on each sale you make.
The appeal of affiliate marketing is that you do not have to create your own product or purchase any stock before you are able to sell it. The product owner takes care of all of the product fulfilment, payment systems and delivery. Your job as an affiliate is to find the customers for the particular products that you have chosen to sell.
Online entrepreneurs who know how to do affiliate marketing successfully will have encountered a variety of highs and lows before they started getting results. Let's take a look at 5 key skills you need if you want to make money with affiliate marketing.
How To Make Money With Affiliate Marketing
1. Generate Traffic
To make money with affiliate marketing you need to how to generate free and paid traffic to your website and sales pages. It can be a challenge finding a constant stream of prospective customers to visit your website or to click on your affiliate link. The key is to get good at one method of paid traffic and one method of free traffic. It can get very overwhelming if you're trying to learn how to do affiliate marketing with loads of different traffic strategies.
2. The Right Products 
Before you promote any product or service via an affiliate program there are two things you need to check. First, is it good for your audience and second, is it good for you? Let's look at your audience. If you wouldn't buy the, why should you expect your customers to buy it? Does it actually deliver what it says it will. Check out the product reviews or testimonials. Next, is it good for you as an affiliate? How much commission you will earn from each sale and what support will the product owner give you in terms of marketing materials and product info? Ideally, your affiliate marketing bushiness should have a good mix of related products that provide 3 types of revenue streams, basic one-off direct sales income, recurring income, and high ticket income.
3. List Building 
If you ask any successful affiliate marketer how to make money with affiliate marketing, one of the top 3 answers will be to build a list.  List building is the processes of creating a database of potential customers who you can email  information about your products and services. It is very unlikely that a prospective customer will buy from you the first time they visit your website or sales pages. But, if you capture their email address you can keep in contact with them and email more information about your product until they are ready to buy.
4. Develop Relationships 
Of course, effective list building and sending emails is more than just continually blasting out sales messages. You need to build the trust and respect of the people on your list so that they come to see you as an authority within your industry. You need to think of your affiliate marketing business as something that 'tells' rather than 'sells'. In this way you will build trust and respect from your customers and they will be more inclined to buy from you.
5. A Marketing Funnel
The final element you need to make money with affiliate marketing is a proven sales funnel. This is the clearly defined steps that your customer will go through from the moment they join your list to when they actually buy from you. It usually starts when a prospective customer gives you their email address, usually in exchange for something of value that you provide for free, like an ebook, report or video tutorial. Your email marketing then follows up by building the relationship with the prospect so that they can see that you have genuine products or services that can solve their problems or make their life easier.
Learn How To Do Affiliate Marketing The Right Way
Learning how to do affiliate marketing involves more than knowing how to promote something via a website. It is also about learning how to understand your market and building relationships with the prospects within that market so that they become loyal customers. Making money as an affiliate requires a solid business plan, clear direction and the right training. Check out this Free Affiliate Marketing Training that shows you, step by step, how to make money with affiliate marketing in the most effective way and build a profitable online business.