Monitoring and Tracking Your Website Visitors
If you have an online business, understanding what your website visitors do when they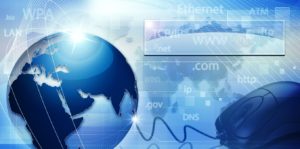 reach your website is crucial information.
Some people are intimidated by web traffic stats, mostly because of the sheer volume of data available. But if you break it down it and work your way through it bit by bit, it becomes more manageable.  While there are many highly specialized website visitor tracking statistics that can be used for more in-depth web traffic analysis, basic monitoring and tracking of your online business will provide you valuable information on your website visitors and your website performance.
There are many reasons why you want analyse how your website visitors interact with your website. For example, what page is visited most frequently, how long do visitors stay on your website, do many leave seconds after arriving?  By analyzing what your website visitors do on your website, you can fine tune your website so that your visitors get a better experience on your website and this will lead to an increase in sales.
When monitoring and tracking your website visitors, you ideally need to have the following details:
How many people visit your site?
Where are they from?
How are visitors finding your site?
What traffic is coming from search engines, links from other sites, and other sources?
What keyword search phrases are website visitors using to find your site?
What pages are frequented the most – what information are visitors most interested in?
How do visitors navigate within your web site?
Knowing the answers to these questions is essential for making informed decisions that will help you get the best performance from your website.
Web Traffic Stats
You do need more than a website visitor counter that just shows how many visitors you've had. Google Analytics is a service offered by Google that generates detailed statistics about your website visitors and traffic sources. It and can also be used to measure conversions and sales.  It is the most widely used website statistics service and the basic version is free of charge,
More advanced analytics are available from Web Trends, which is a paid for service. It is better suited to larger businesses.

Basic Site Visitor Information
The most important aspect of monitoring and tracking your website visitors is analyzing the statistics you get from your tracking software.  The basic statistics that will show your overall progress are as follows:
Website Visitors
This is the one piece of information that you really want to know. A visit is one individual visitor who arrives at your website and has a look around your website. A visit counts all visitors, no matter how many times the same visitor may have been to your website. This shows many things about the people coming to your website, including where they're located geographically, what language they speak, how often they visit your site and what computers and browsers they use to get there.
A good stat to look for is unique visitors. Once a person visits your website they will not be added to the unique visitors' category if they visit again. This is a good way to track new website visitors.
Page View 
This is also called an impression.  Once a visitor arrives at your website, they will search around on a few more pages. On average, a visitor will look at about 2.5 pages. On each individual page that a visitor views is tracked as a page view. Page views are a good indication of how "sticky" your website is. A good statistic to keep is page views divided by the number of visitors you have. This statistic will give you a good idea if your content is interesting and if your visitors are staying on your website for a reasonable amount of time and looking at different pages.
Generally, you should be aiming for 2 page views per visitor. If that is not happening, then you should consider upgrading and reviewing your content so your website visitors will stay on your website longer.
Hits
Hits are tracked when any picture or page loads from your website server on to a visitor's browser. How to check website hits can be misleading.  The average website owner thinks that a hit means a visit but it is very different . A hit actually refers to the number of files downloaded on your website, which could include photos, graphics, etc. For example, a web page may have photos (each photo is a file and therefore a hit) and buttons (each button is a file and also a hit) and, on average, each page will include 15 hits. Therefore, 1 visit to an average website will generate 2 page views and 30 hits.
If you see, month by month, that the number of website visitors you have is increasing as well as the number of page views per visitor then that is good news! Always look for this statistic as an overall barometer of how your website is performing.
How To Attract More Website Visitors
The most common problem for online businesses is attracting more website visitors. If you don't have proven ways to get more traffic to your website or sales pages you won't get any customers and you won't make any money. Generating free website traffic is one thing but it needs to be targeted website traffic to turn it into profitable sales. Check out this video to discover how a few smart people are attracting website visitors using the power of Facebook,