How To Get More Email List Subscribers
Many internet entrepreneurs start out building their business on the side. They have a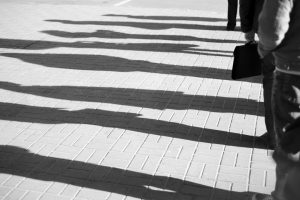 regular job, a busy life, lots of personal and business commitments, and very little time to work on building their email list subscribers.
But knowing how to get more email subscribers absolutely vital. Without a list, you are simply without a business. The CAN SPAM act of 2003 made is illegal to send bulk marketing emails without the consent of the recipients. That is the law. The penalties for disobeying this law are tough! You can be fined up to $11,000 per unsolicited marketing email that you send. So you have to get permission from a prospect before you send them an email.
The following 10 tips for getting more email list subscribers can be rolled out quickly, most of them in 5 minutes or less.
10 Quick-Fix Tips For Getting More Email List Subscribers
The more email list subscribers you have, the more potential customers you will have. People will only give you their email address if they want more information from you. To increase email subscribers you have to provide value. It's about treating them in a way that helps you retain them and getting them to buy from you when the time comes. But your first task is to opt in and join your email list in the first place.
1. Add An Opt-In Form To Your Email Signature
This is super simple, and can be set up with your email subscriber service in a couple of minutes. Now every email you send out has a chance of adding someone to your list.
2. Turn Your Blog Posts into Opt-In Lead Magnets
Check your Google Analytics to find your most popular post. Copy that URL. Head over to PrintFriendly.com. Paste your blog post's URL into the "Print Preview" section at the top of the page. Click the "PDF" button, and then click "Download". That's it. You have just created an opt-in freebie in about 30 seconds.
3. Add "Sign up" Button To Your Facebook Account
This is another simple way to increase email subscribers. On your business's Facebook page, click the "Create Call to Action" button. Choose the "Sign Up" button. Link to your opt-in page.
4.  Write In the First Person
Your call to action button text should be written in the first person. "Start My Free Trial" always pulls better than "Start Free Trial" or "Start Your Free Trial".
FREE REPORT: How To Write Content For An Online Audience

5. Pop-Ups Work Wonders, So Use Them
Adding an exit-intent pop-up to your landing page can improve conversions and sign-ups considerably. There are plenty of WordPress pop-up plug-ins that are free to use.
6. Put Your Testimonials Front and Center
Social proof is an outstanding way to get more email list subscribers. Put at least one great testimonial above the fold, and make it noticeable. This simple move can increase conversions substantially.
7. Simplify and Minimalize
Clean up your website. Remove bothersome distractions. A simple, clean, clutter-free website allows you to direct your reader's attention wherever you want to, in this case, to your opt-in form.
8.  Don't Ask for Too Much Information
Studies continue to show that asking for just an email address on your opt-in form is a high conversion practice. People are super sensitive these days concerning Internet security. Accordingly, they don't expect you to ask for a lot of information in return for your opt-in gift. Ask for just an email address, and watch your conversions improve.
9. Find Out What Your Niche Needs
One of the worst offenses to your visitors is to offer them something they don't even need. When you think of need, dig down deep. Dig where it hurts and where they need a problem solved. Instead of offering an opt-in freebie report on "How to Have Pretty Skin" touch on a problem with a report called "7 Ways to Clear Up Acne Overnight." Be specific about the problem and add a sense of urgency to the mix.
10. Provide Value And Put A Price On It
For many marketers, their big mistake isn't in coming up with an idea. They mess up when they fail to provide value. You see, this is your very first impression with a potential new subscriber. Think of your opt-in offer as a paid offer. You might even create a page on your website where you're selling it for that price. That way you can show more value by saying, "My FREE Gift to You: Download My Insomnia Kit Now (Regularly $27)!"
But don't skimp on the information. Your subscribers will know if you're trying to dupe them. They want true value, and if you prove yourself the first time, chances are they'll turn into loyal subscribers form that point on. Your email list subscribers will think, "Wow, if s/he gives this much value away for FREE, I can't begin to imagine what great information s/he's charging for!"
Get More Email List Subscribers With This Handy Tool
If you don't have a way of capturing emails, you're not going to be able to build an email list. But creating eye-catching opt-in pages can be challenging if you're not a graphic artist or web programmer. This Lead Capture Page Software makes everything easy for you. It provides a range of templates that are simple to create, mobile friendly and will integrate directly with your autoresponder software. Create your free account today and see how quickly and easily you can get more email list subscribers.