Are You Making These Mistakes In Your Affiliate Marketing Business?
I started my affiliate marketing business a few years ago. Over that time I have come to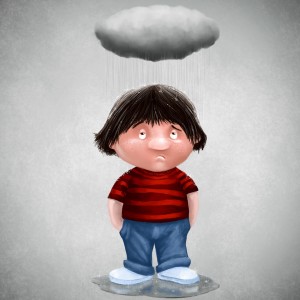 realize that some of the decisions I made in the early days were perhaps not the best ones. The appeal of working with companies with affiliate programs is that you don't have to create any products, sort out payment systems, or arrange product delivery. The product company takes care of all of those things.
If you're thinking about making money with affiliate marketing it starts with directing prospective customers to a product's sales page via a unique URL link supplied by the product owner. If the customer buys after using your link, the product owner pays you a commission. Sounds reasonably straight forward, but here are 7 mistakes I've made along the way.
7 Mistakes I Made When Starting My Affiliate Marketing Business
1. Took Too Long To Get Started
The first mistake is that I took too long to get started. For years I had watched how the online business world was growing. More and more people were buying products and services on the internet. I had always thought that selling on the internet was for big businesses only and setting up a home based online business would be very complicated and take up too much time. After all, I didn't even have a product to sell. The penny dropped when I saw how other online entrepreneurs were making money with affiliate marketing and that I could do it too.
2. Promoting Anything and Everything
When you start an affiliate marketing business, the temptation is to promote anything and everything. But if you don't have a clear idea on your target market and what they actually need or want, you won't sell anything. You have to take the time to choose the best affiliate marketing programs that suit you and your target audience. Now I only recommend products that are solid and I feel that my audience will like.
3. Didn't Build A List From Day One
One of the first things that I kept see, hearing and reading when I started my affiliate marketing business was that "the money is in the list". I didn't really understand what that meant. Surely it was enough just to buy traffic and send prospects to a sales page and hope that they purchased a product? If they did, that was great. But if they didn't, then that prospect was lost forever. However, if that prospect was on my database, or list, it would mean that I could email them other offers in the future and it would not cost me anything. If you're starting an affiliate marketing business, get prospects onto your list from day one and then send them to a sales page.
FREE Affiliate Marketing Course: How To Start A Profitable Online Business

4. Not Providing Value
There are dozens of affiliates are dropping their links in front of your prospect. Question is, why should they buy from you? I started my affiliate marketing business by trying to sell anything that I could. But I've come to learn that affiliate marketing is more about 'telling' rather than 'selling'. Now my main aim is to provide my audience with value. Providing high quality content that is valuable demonstrates that you are a source of useful information. When you are seen as a trusted adviser it will help to build trust, loyalty and credibility with your prospects and customers and then they are more likely to buy from you.
5. Trying To Do Everything For Free
Just like any other business, an affiliate marketing business requires investment. What you get in is what you put out. What I came to realize is that the super affiliates automate everything they can and that means investing in software that will make your life easier. My first investment was a reliable email autoresponder. I knew needed one after trying various free email marketing software options that created me more work, not less.
6. Didn't Use Video
I'm no Steven Spielberg, but I use video marketing much more now than I did in the early days of my online business. Video helps you to connect with your audience and they can see that you are a real person. I just use my smart phone to shoot a video and then upload it to YouTube in a matter of minutes. These instant videos often have more appeal than professionally edited versions. There is also free video marketing software from Jing that lets you record your voice and show what is on your computer screen which is great for showing presentations.
7. Tried To Do it All On My Own
The online business world is vast and it's easy to get overwhelmed. If you're trying to do everything on your own, like I did in the beginning, you really have no clue if you're doing the right or wrong thing. If you started a new job or sport, you would expect somebody to show you how to do it correctly. It's the same with an affiliate marketing business. Take the time to learn from people who have succeeded online.
Boost  Your Affiliate Marketing Business
Making money with affiliate marketing involves more than blasting out sales messages to anyone and everyone you possibility can. You need to understand your market and build a relationship with the prospects within that market so that they become loyal customers. To discover how to take full advantage of affiliate marketing opportunities join internet pro Stuart Ross as he reveals the truth about making money online and how you can use his proven tactics to make real profits for your affiliate marketing business using business models and concepts that very few people know about.