Creating Online Audience Engagement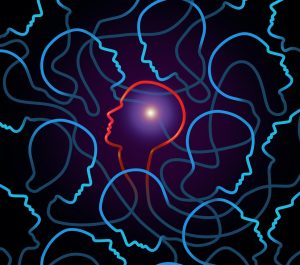 The more you develop your online audience engagement the more successful your internet marketing efforts will be. But it can be a challenge trying to find the right messages, tone and content for your audience.
That means developing the kinds of things that your prospects enjoy consuming the most. The more engagement you have, the more your audience will come to know, like and trust you. And then the more likely they are to buy from from you.
Here are 12 website engagement ideas so that you can give your prospects and customers what they are looking for whilst improving your relationship with them along the way.
12 Ideas To Boost Your Online Audience Engagement
Many newcomers to online marketing feel anxious about trying to become a leader or authority in their chosen niche because they're worried about not having yet achieved the pinnacle of success in their market. But it's okay to be a work in progress. People love to learn from someone who is just ahead of them because it makes their journey seem more doable. This is true regardless of what niche you're in. You can share your progress, your setbacks and your successes and help others reach their goals, too.
1. Publish High Quality Content That Delivers Value
Everything you do online is attached to your name and brand, so protect yourself by
always creating epic content. Publish only original, relevant, high quality content. The more value you provide, the closer you'll build the relationship with your online audience. People don't stick around on websites where they're not engaged. They land, catch a quick glimpse of something, and quickly exit out of the site.
2. Use More Video
YouTube is the world's second-largest Internet search engine because people are naturally drawn to video. If a picture tells a thousand words, a video tells a million. One simple way to improve your online audience engagement is to publish videos to your blog or website.
3. Start A Podcast
Podcasts have exploded in popularity. Audio connects with your audience in a way that text-based content simply cannot. Fortunately for you, most of your competitors don't have a podcast. This means competition for your target audience is a lot softer when you start your own podcast as compared to blogging. As opposed to written text, podcasts, like videos, effectively deliver your personality through your voice. You can integrate your podcast with your blog or website, enjoying free traffic as a result.
4. Discover Your Avatar
One of the most basic audience engagement strategies is to create content that speaks to single person online, and not a group. Your market is filled with individuals. Every piece of content you create should be as though you are speaking to an individual person. That individual person is your avatar. In other words, the "perfect" prospect that you are attempting to reach. Dig down deep to find their desires, emotions, demographics and other physical and mental personality traits.
5. Stay Relevant
Your blog or website should always be relevant to a very specific and narrow niche or
marketplace. People will flock to you when you consistently offer valuable and unique insights not delivered by your competition.
6. Give Away Amazing Free Stuff
People love getting stuff for free. There are many different things that you can give away to boost your online audience engagement. You can give away ebooks that you have written, video tutorials, reports, checklists, software, coupons or special offers. The important thing about a freebie is that it should be useful, valuable and of the same quality as the products or services that you sell to your audience. If it's a lesser value, your audience may see it as an indication of the type of products or services that you actually sell and will be less inclined to consider buying from you.
7. Add a Little Humor
Just about everyone likes a good chuckle now and again. However, joking and acting the fool all the time can make you look unprofessional and unsubstantial.  When engaging in emotional marketing, it's important to realize that feelings go first. People buy with their emotions and then justify that decision with logic. This emotional marketing headline analyzer will help you when you're creating the titles for your blogs, articles, videos, social media posts, etc.
8. How To Increase Engagement On Facebook
Facebook groups are an excellent place for online audience engagement. Creating a sense of community makes people want to connect with you and others like you. When you open a group on Facebook, you can enjoy a very easy-going, cooperative community of like minded individuals. When you create a community that reflects your personality and you socialize without openly selling, it will undoubtedly lead to better sales in the end.
9. Webinars
Webinars are incredibly effective marketing tools. Users can see and hear what you have to say in real time. When you host a live webinar, you engage your prospect's sense of timeliness. Webinars also allow for back-and-forth communication, which connects with your followers in a very special way.
10. Email
You probably know by now that "the money is in the list". Actually, the money is in strong relationships that you make with the people on your list. Unfortunately, the majority of internet marketers build an email list, then rarely reach out to their followers. You have to keep in constant contact with those people that have taken the time to join your list, or you will never "connect" and form a real relationship that helps you meet your business goals.
11. Answering Comments
A simple strategy to boost your online audience engagement is to scroll down past the end of your blog posts. Did someone comment on your content? Respond to them, being sure to provide a lot of useful information, and not just fluff. This not only connects with that one individual, but other people reading your comments will respect that you took the time to answer an individual's question or concern.
12. Be Consistent
In most relationships, the squeaky wheel gets the most oil. When you are consistently and
persistently putting out great content and connecting with your audience, your steady efforts will pay off.
How To Increase Engagement On Your Blog and Website
If the creation and delivery of blog posts, videos, ad campaigns and other content related interactions with your audience isn't managed correctly you'll never have any way to know from one day to the next what to expect from your business. You'll also lose readers and viewers because your audience is hungry for information, and after several days or even weeks in a row of not hearing from you, they'll go somewhere else to get the information and help they seek.
Download my Free Checklist, The 5 Step Content Strategy to discover 5 key content marketing tactics used by the most successful bloggers and online entrepreneurs.