What Are The Best Online Business Ideas?
You don't have to go on a big hunt this Easter if you're looking for online business ideas.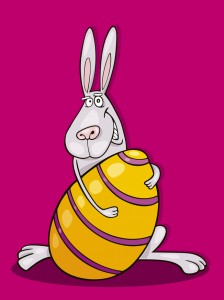 The Easter Bunny has left them all over the internet for you. Easter isn't the big gift giving occasion like Christmas but it's still regarded as the start of the spring buying season. An enormous amount of consumer spending is being moved from traditional 'bricks and mortar' businesses to online businesses.
This shift has created amazing opportunities for entrepreneurs who are looking for online business ideas. But what are the best internet based business ideas and how do you know if the Easter Bunny has left you something tasty or something that's best left undiscovered?
5 Great Online Business Ideas 
3. Sell Your Services Online
Another one of the great online business ideas that the Easter Bunny has left for you is freelancing your services. If you have a particular level of expertise or skills there will be people looking for them. And the internet is the place where they go to find them. People from graduate students to professionals can find assignments online where they can earn an income. Online freelance websites like Elance and UpWork have thousands of customers looking for writers, graphic designers, translators, web designers, marketing and sales staff, legal and financial professionals and more.