Choosing Keywords When Starting An Online Business
When you are starting an online business, you want to use every means available to you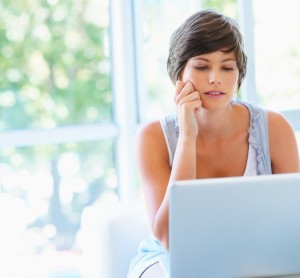 to generate profit. When you are sorting out your website domain name, website hosting, software and products, the thing that is often forgotten are your online business keywords. But they are a major player in the success of your online business.
The concept of using keywords is a simple one. Those are words that identify your website and bring it to the attention of search engines. The online business keywords for business are very important.  Without the right keywords, customers will not be able to find you via the search engines and your pages will not appear in the search engine rankings when somebody is looking for the products or services that you sell.
Broad And Long Tail Online Business Keywords
Many online entrepreneurs know that keywords are vitally important for website traffic whether you're starting an online business or if your online business is well established. But what they often don't get is that there is a significant difference between broad keywords and long tail keywords.
Broad keywords are words that don't narrow down the topic – think short, one word versus phrases – for example, car versus buying a Honda Accord, or dog versus how to stop a dog from barking.
When you look up long tail keywords, you might see that there are not as many results for those words as there are for broad keywords. But you only want to bring in people who know what they want. Someone who types in the word dogs may be looking for dogs for sale, dog training, dogs wanted, information on different breeds of dog and more.
People who type in long tail phrases are telling you what it is they want. For instance, – "How to stop your dog from barking all day." You could sell someone a guide on training their dog to stop barking because you know exactly what their needs are compared to someone just typing in 'dogs.'
If you were starting an online business selling self-help products for depression, you could use depression as a broad keyword, but to get more specific you'd use long tail keywords such as 'post partum depression symptoms' or 'signs of depression in men.' Not only will you pull in people searching for information on depression in general by using broad keywords, but you'll also get people searching for depression as it pertains to their situation.
Finding Keywords When Starting An Online Business
When you do a search to find broad keywords, you'll see that there are a lot of searches for that word or words. But the more focused your online business keywords, the better your website will perform when the search engine spiders look at your website. You want the people who find your website to be the ones that are looking for what you have to offer.This is the basic concept of how to do online business successfully.
To help you pick your keywords and phrases carefully, there are several free keyword tools. These will help you find the best keywords when you are starting an online business. They include  Wordtracker, SEO Book Keyword Tool and Keyword Eye. 
Your Best Online Business Keywords 
Putting the best online business keywords in the right places and at the right frequency on your website lets the search engines instantly know what your website is all about. The influence of long tail keywords is ever increasing and the best keywords to use are those which are relevant and related to your online business ideas.
The SEOPressor software has a dedicated keyword optimization engine that lets you know where to use appropriate keywords in your WordPress website so search engines like Google can accurately identify your website and bring you traffic. It helps you to focus on your main keywords and provides a list of key words related to your content. It analyses your keyword density, content length, exact placement of your keywords, images, links, font decorations and more.
SEOPressor is like having a keyword expert right beside you suggesting ways to improve your website copy. To see how SEOPressor can boost your search engine rankings when you're starting an online business watch this video.