Proven Online Business Marketing Tactics
The key to successful online business marketing is understanding who your customer is, what their needs and wants are and how your product or service can help them. As an online business, your main aim is to get visitors to your website who are interested in the products or services you're selling.
The tactics you use for your online business marketing can make all the difference between success or failure. If you market your website using the right ways, the traffic to your website will grow and in turn, this will increase your chances of making more sales. So how do you make sure people find your website among all the other similar websites?
6 Online Business Marketing Tactics That The Pros Use
1. List Building
You don't have to be running an online business for very long to hear the saying, "The money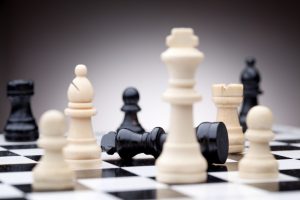 is in the list". Building an email marketing list, sometimes known as list building, is one of the most important, if not the most important, internet marketing strategies. This is the list of prospects who have  given you their permission to send them emails about your products and services. More and more business owners are choosing email marketing as their primary online business marketing strategy. It's an excellent way of reaching your target audience on a global level. Email marketing is easy, cheap, fast and very effective, bringing a good ROI (return on investment) to online businesses.
2.  Search Engine Optimization (SEO)
Around 85% of internet users find new websites by using search engines. Therefore you want to make sure that your website appears at the top, or near the top of the major search engines like Google, Yahoo and Bing results. This will get your website noticed and drive traffic to it. The trick here is to provide the search engines with information about your website. This tactic, is called search engine optimization (SEO). It's the process of organizing your website content, keywords, internal website links, navigation, page structure, keyword density and any images, videos or audio on your webpages. SEO is a powerful weapon in online business marketing and there are several simple SEO tactics that you can put into place very quickly.
3. Advertising 
"Doing business without advertising is like winking at a girl in the dark – you know what you're doing but nobody else does" (Steuart Henderson Britt, author of Psychological Principles of Marketing and Consumer Behavior). Advertising on the internet allows you to put your business in front of a huge audience in very cost effective way. There are many different online advertising solutions that don't cost eye-watering amounts of money and can provide your you with very good results. The key element with all advertising is know exactly who you want to speak to, offer them something that they will want and then measuring your leads and conversions. This will enable to tweak your campaigns so that they are more successful.
4. Content Marketing
Content marketing is creating and distributing useful subject material that will appeal to your target audience. Rather than trying to sell your products or services, you provide your prospective buyer with information and knowledge. The basis of this online business marketing tactic is that if you provide consistent and valuable information to potential buyers, they will inevitably become loyal and regular customers. This content can be in the form of articles on your website, your blog, newsletters, videos, podcasts, webinars or emails. Content marketing helps to establish your reputation online as a business that provides reliable, useful and accurate information.
5. Social Media Marketing
Social media has taken the internet by storm. Over 3 billion people have access to the internet and 2.1 billion of them have social media accounts. Making use of social media sites to your benefit is an excellent way to drive traffic to your website. Social media allows you to reach people at a more personal level. When you connect with people and they connect with you, they are more likely to follow your brand and all it has to offer. Social media can bring a steady, long term, reliable and ongoing stream of traffic to your website. Having a good social media presence can work like word-of-mouth referrals when your followers share your content with their followers.
6. Video Marketing
Video marketing is becoming more and more popular on the internet and with over 1 billion people using YouTube every month you have the potential to reach a huge audience. Video marketing adds life to your online business marketing campaigns. It can transform static, traditional online content into action-driven messages that project your message in a powerful, dramatic way. Video can leave an everlasting impression, providing the perfect interactive vehicle for your marketing message and it can help with your website's page ranking in the search engines.
Jump Start Your Online Business Marketing
The 6 strategies above are only a few of the online marketing solutions available to you. There are plenty of other ways to market online. It's vital to research, learn and understand the value of each of these methods of marketing. You can learn a lot from individuals who have gone before you and who can show you how to do internet marketing that is effective and gets you the results you want. If you're not getting the results you want from your current online business marketing, this Free Online Business Webinar reveals the proven steps to running a profitable internet business using business models and concepts that very few people know about.