Are You Ready For Online Business Opportunities?
The world of online business opportunities can be very appealing. The set up costs are significantly lower than starting a traditional business, you can work on your online business in your spare time, more people are using the internet to buy products and services and you can reach customers from all over the world 24/7. The list goes on.
But, just like any other business, an internet business opportunity will require time, work and resources. Do not be fooled by the claims that you can 'get rich quick' online by just pressing a few buttons each day. Certainly there are those who make a very comfortable living online, but before you start your journey as an internet entrepreneur, you need to truthfully answer these 5 questions to see if you're ready for the world of online business opportunities.
Is The World Of Online Business Opportunities Right For You?
1. Do You Know What You Want To Sell? 
There are literally thousands of different online business opportunities out there.  Online entrepreneurs sell everything from information about specific subjects to physical products that are delivered to the customer's front door, from selling services online such as writing or graphic design to selling other people's products and services via the affiliate marketing model. To succeed online you have to have a clear focus on what you are selling, who you are selling it to and why they should buy it from you rather than somebody else.
2. Do You Easily Get Distracted?
Online business opportunities provide many advantages that offline businesses do not. You can work on your online business at anytime or place so long as you have access to the internet. However, the internet can also be a place where you can easily get distracted by such things as social media updates, other websites, incoming emails, online videos etc. You have to be able to plan what you need to do and be disciplined enough to get it done. You're going to struggle with an online business if you're the type of person who often wastes hours on a computer, not achieving what you intended to do, because you got distracted by something else.
3. Are You Willing To Learn New Skills?
No online business entrepreneur who becomes successful ever stops learning. If you're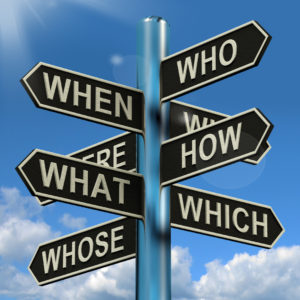 unwilling to learn new skills then the world of online business opportunities is not for you. It is surprising how so many people start their own online business thinking that they know everything that they need to know in order to succeed online. It is these people who usually fail and often are the ones who will tell you that there are no new online business opportunities worth starting. If you decided that you wanted to start playing golf, would you expect to play like a pro on your first day? You would learn from a pro and develop new skills and techniques step by step. Check out the leading online experts in your niche and see what coaching or training programs they offer.
4. Do You Expect Quick Results?
The internet is a dynamic and ever changing environment. What may work today, may not necessarily work tomorrow. Even though more and more people are buying products and services online, they will only buy from people and companies that they trust. It is unlikely that a visitor to your website will buy from you the first time that they see your website. In fact, research shows that, on average, a prospect needs to see your messages 7 times before they are ready to make a purchasing position. You have to be willing to take the time to build a relationship and trust with your prospects.
5. Are You Willing To Invest Time and Money?
All legitimate online business opportunities will require your time and an element of financial investment. Finding the time to work on your new online business will mean restructuring your weekly timetable. Remember also that you cannot make money without spending money because if you could, everybody would be doing it. You don't have to spend eye-watering amounts of money but you will need to allocate a budget for advertising and marketing. You may have the best website and products on the internet, but if nobody knows you exist, you won't have a business.
A Solid Plan For Online Business Opportunities
Perseverance and a positive attitude can make or break your internet business opportunity. There will be times when it seems that everything is going wrong. You may know 'what to do' but you don't know 'how to do it'.  That is why it is important to have access to a step by step guide on how to succeed online no matter what niche or market you have decided to enter. Click here to get instant access to resource guides, templates, traffic strategies, list building techniques and more, all with easy to follow instructions to give you the results you want in the world of online business opportunities.