Email Strategy For Online Business Success
Online business success is the combination of a variety of different factors.  From website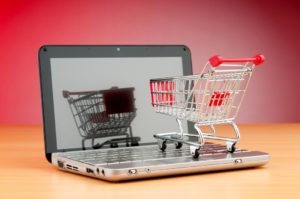 design to search engine optimisation, from social media interaction to website hosting. But, the one thing that the most successful online businesses agree on is having a solid email marketing strategy.
Research shows that 67% of marketers around the world rated email as best online marketing method. Email marketing, when done correctly, consistently provides online business success by attracting new customers, keeping existing ones, upselling, cross-selling and cutting costs.
Whether you do it now or not, and no matter to what degree you are doing it, having an effective email marketing strategy is a key element when starting a successful online business.
The Way Forward For Online Business Success
Email is one of the most basic things computer users use on a regular basis. This means even if they don't do much else, they at least know how to check their email. In fact, there are a lot of people that get connected to the internet just so they can send and receive email. Being able to tap into that will lead to online business success.
The basis of a successful email marketing strategy is getting people to agree to receive messages from you on a regular basis. Many online business success stories are based upon having a captive audience to market to repeatedly. The people on your email list don't have to remember to visit your website to check if you are running a special offer or if you have details about a new product launch.  All they need to do is see your message waiting for them in their inbox.
One of the basic fundamentals for online business success is to get the email address of everybody that buys from you online. It should be a normal part of the purchase process. Current customers tend to make up the most responsive lists for future mailings. They have already bought from you, so they are more likely to buy from you again, assuming you have met their expectations.
Email Marketing Strategy For Online Business Success 
However, not everybody who visits your website will buy immediately. In fact, no matter how good your online business strategies are, the majority of your website visitors won't buy anything at all when they first visit. That's just the way it works out with even the most successful online businesses. But that does not mean you should just let them go and hope they come back at some other time to buy from you?  This is where an email marketing strategy can really improve your online business success.
Give your non-buying visitors a reason to sign up for your email list by offering them something of value for free in exchange for their email address. This might be a report, video or ebook that contains valuable and useful information about your product or service. Just because they weren't ready to buy this time, doesn't mean they won't be ready the next time you send an email to them.
Finally, your online business strategies for email marketing should not be just to continually blast out sales messages. Every mailing you send out should provide value of some kind. You can send out informational pieces that relate to your product, services or industry. Providing value and building a relationship with the people on your list is absolutely necessary to online business success. Once the people on your list trust you and respect your opinion, they will be more willing to buy from you.
Fast Track Your Online Business Success 
Effective email marketing is one of the most important factors for online business success. Reliable email marketing software can handle many more emails than you could ever process manually. You can use it to obtain, manage and organise your email list of customers, introduce your online business to prospective customers, maintain contact with customers, build relationships with customers and send out special offers.
The leading industry provider for email marketing services is AWeber. To fast track your online business success take a risk-free trail from the official AWeber website.