Looking For An Online Business To Launch?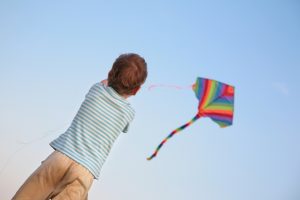 When you decide on an online business to launch, it can be one of the most exciting experiences of your life. It can also be the most confusing if you're not sure what kind of business you'd like to have. There's a well known saying that says, "Don't put all your eggs in one basket."
That means you need to make sure that your online income doesn't all come from just one source. Having multiple income streams means that if one stream starts to dry up, you'll have others that can help your income while you explore new online business opportunities. If you're looking for an online business to launch, consider using some of these examples below to increase your profitability.
What's Your Best Online Business To Launch?
The best online business to launch is one that interests you. Pick a market or a niche than you know you'll enjoy working in. If it interests you, it'll show through your efforts, and you'll be more motivated to work on it. Of course, you'll also  need to ensure that there is a viable market out there who are willing to spend money.
Although an online business is probably the easiest business to start up, you can't rely on just one product at one price to generate all your online income. Successful online businesses have a good mix of related products and services that provide 3 key income streams. These are basic one-off direct sales income, recurring income, and high ticket income. Let's look at how you can generate these incomes.
Sell Information Products 
You can create an information product in as little as a day, depending on what the product is. One of the best info products to sell is to write and sell your own eBook. You need to write an eBook on a topic that people are searching for information about. The topic can be one that you're very knowledgeable about or it can be one that you become knowledgeable about by researching the information you need to know. The beauty of producing an ebook is that you create it once and you can sell it again and again. You can also create online courses or workshops sharing your expertise and knowledge.
Sell Other People's Products
Waiting until you have a product of your own to make money online means you're missing out on a lot of potential profit that you could be making while you get your own products ready. So you can promote other people's products as an affiliate. You find a product that you believe is good and will sell well and you begin to promote it for a commission.
Promoting just means that you're raising awareness about a product by driving traffic to it. You can promote physical and digital products with little cost to you. Many people find this type of online business the easiest business to start up. You can promote products by writing articles about it and submitting them to article directories, or you can blog about it, promote it on your own website or on any of the popular social sites such as Twitter or Facebook.
You might start out earning small amounts of money, but it will grow and it's a fairly easy way to make money online. There are many different affiliate marketing companies that pay commissions to affiliates when they sell their products and services.
Free Checklist & Toolkit: How To Choose Your Online Niche

Create A Membership Website
Many budding entrepreneurs create membership sites. A membership site means that you get paid to pass your knowledge onto others. Here's an example: Let's say you're an expert on how to fix computers. You set up a site where people can log in and get access to answers to their questions, they can participate in a forum there, etc. Once you've gotten the hang of how to set up and profit from your membership site, you can turn around and teach others how to do it by writing a 'how-to' eBook or by setting up a course!
Online Coaching
Coaching and teaching has become a popular online business to launch for many entrepreneurs. There are many people who want to learn from the comfort of their own homes. Just make a list of the topics you know and pick a few of those to expand. Create a lesson plan, put up a website and announce your site through free press releases, forums, blogs, social media etc.
You can set up a teaching website sharing information about whatever you're knowledgeable in and charge for lessons or online classes which you do via video. If you have specific expertise or skills, you can pass on that knowledge to students from anywhere in the world. You can offer one-to-one teaching or group sessions. Also, you can sign on when you want to, from any place with an internet connection to reach your students.
Freelance Services 
Another type of online business to launch is to provide freelance services. Freelance just means that you are your own boss. You can take on the gigs you want and turn down the ones that you don't. There are so many ways you can branch into having an online freelance business.  If you can write, you can earn money writing for other online businesses or marketers while you're building your own products. You can write blogs, reports, articles and even eBooks. more. If your skills are more tech based, you can do graphic design work or build websites. You can provide your skills via websites like Freelancer, Upwork and Fiverr.
Free Online Business Start-up Bundle
Trying to find the best online business to launch can be bit overwhelming. There's the worry that you might get caught up with technical issues that seem impossible to understand. You might feel that you're too old, too young or too inexperienced. Or you may just not know where to begin. To help you get started, this free online business start-up bundle shows you how to start a small online business. It provides invaluable insights to help you get setup and earning profit with a minimum of hassle even if you're brand new to the internet business world.